what to wear
Here are a few styling tips that will take your shoot to the next level written by one of our awesome stylists, Janel Maclean:
1.  Color Schemes
When in doubt, stick to primary colors!  Reds (maroon, brick), Yellows (mustard, lemon) and Blues (navy, royal, denim) are always a great choice.  These colors offer a great variety but also a cohesion that will flatter any setting that you choose for your shoot.  If you are outside, in the greenery, steer clear of wearing greens.  Another thing to steer clear of is fluorescent colors for your shoot.  As much as I love a good HOT pink, it isn't good for photos.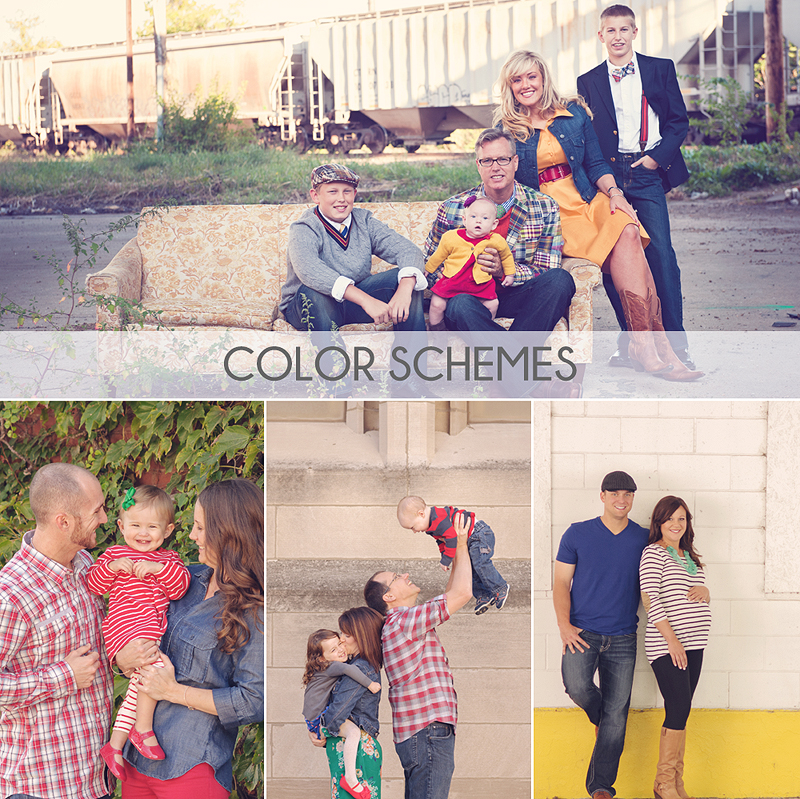 2.  Start Small and Build
I tend to ask my clients to find one article of clothing, or one person's outfit to start with, and then build off of it for the others. For example:  I had a client who loved this skirt from Hanna Anderson for her daughter.  We were able to build everyone's outfits off of that one piece!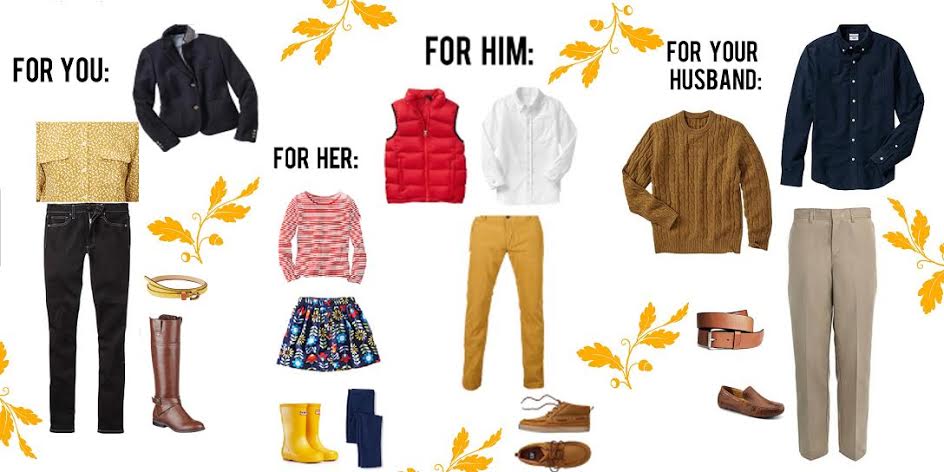 3.  Layers  and Textures
I can't stress this point enough.  Adding layers adds depth to your photos and let's face it, layers are on trend!  When layering, think belts, scarfs, ties, blazers, tights, hats, cardigans, jackets, etc.  You can layer in any season, so layer up 🙂  Layering is also a great way to add little pops of color to your outfit.  Texture is another little element that will bring dimension to your photos.  Adding patterned clothing is a way to bring textures in.  Mixing and matching patterns is encouraged.  Having your entire family wear the same exact colored shirt is not the way to go.  You want your outfits to coordinate, not match.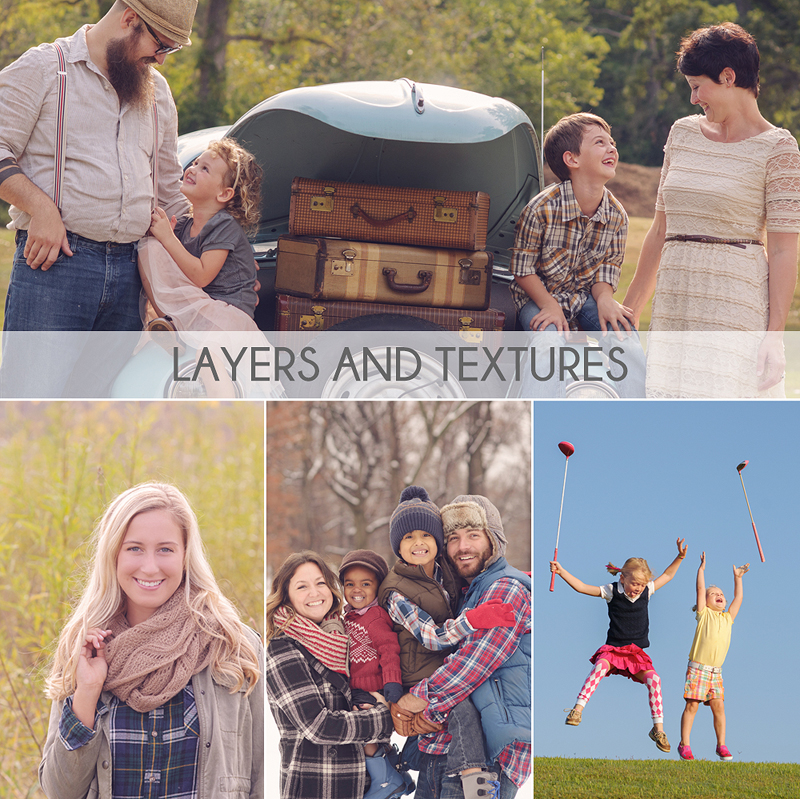 4.  Newborn Sessions
When it comes to newborn sessions, less is more.  This is the one time I will not recommend the layers.  That precious little baby is the "main event" in those shots and we do not want to overshadow them with our clothing.  For newborn sessions I usually recommend neutral colors, such as, black, white,  and grey or anything soft. The same goes for those adorable siblings that want to hold that new baby – simple, soft and neutral is the way to go!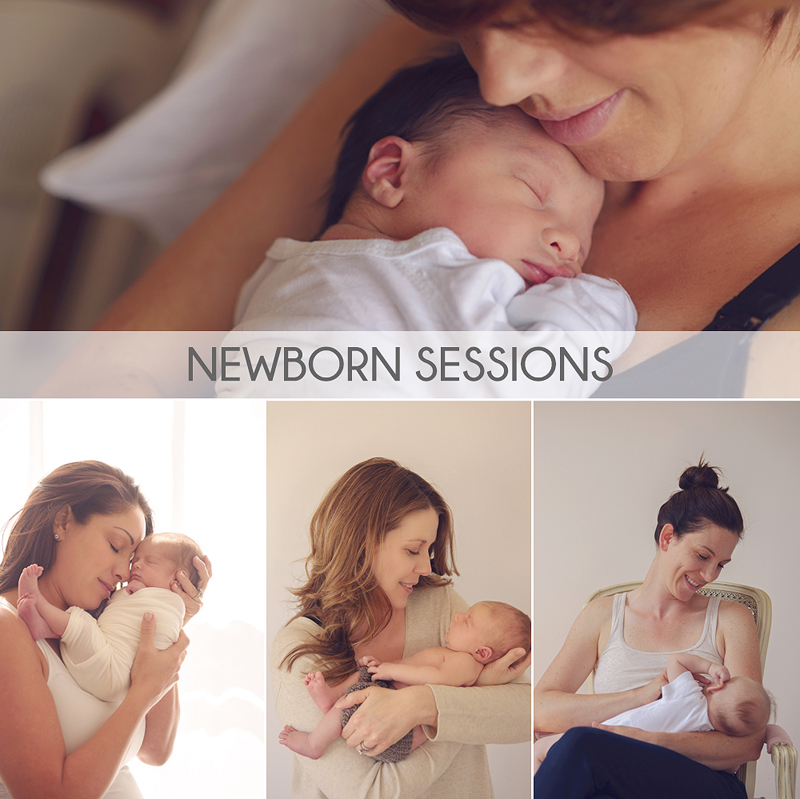 5.  Dress for the Occasion
When planning your outfit keep in mind the location and the season.  If you are shooting a lifestyle shoot at home, you wouldn't want your husband wearing a formal suit and tie.  My rule of thumb is:  outdoor shoot with any type of greenery or foliage, dress on the more casual side, avoid too much green since there will be plenty all around you and wear something you can have fun in. A tight skirt or a short dress doesn't allow you to play with your kids at the park!  When doing an urban session you may want to go more formal (little black dress, heels, suit coat, etc.) or if formal isn't you then have some pops of color so you stand out.  During an in-home lifestyle session, wear what you would where at home and dress it up a bit. Casual is perfect but the sweats you put on most days might not be the look you want to immortalize! On another note, if you are shooting outdoors, dress appropriately for the weather.  If your child is looking adorable in a sweet little dress, but its 27 degrees outside, she won't be able to pretend she's not cold and that will show in the photo.  Be conscious of your location and dress accordingly.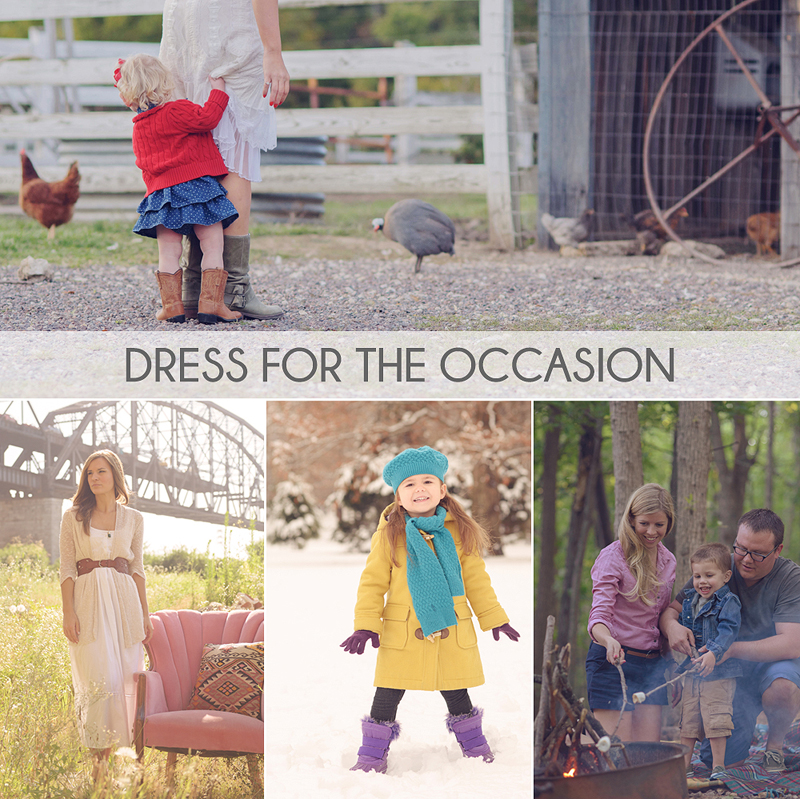 6.  Be You!
This tip is the most important because you want your final images to reflect you and your loved ones.  I always tell my clients that my job is to project their style in the best way possible.  Find what you are comfortable in, and then amp it up a bit for your photo shoot.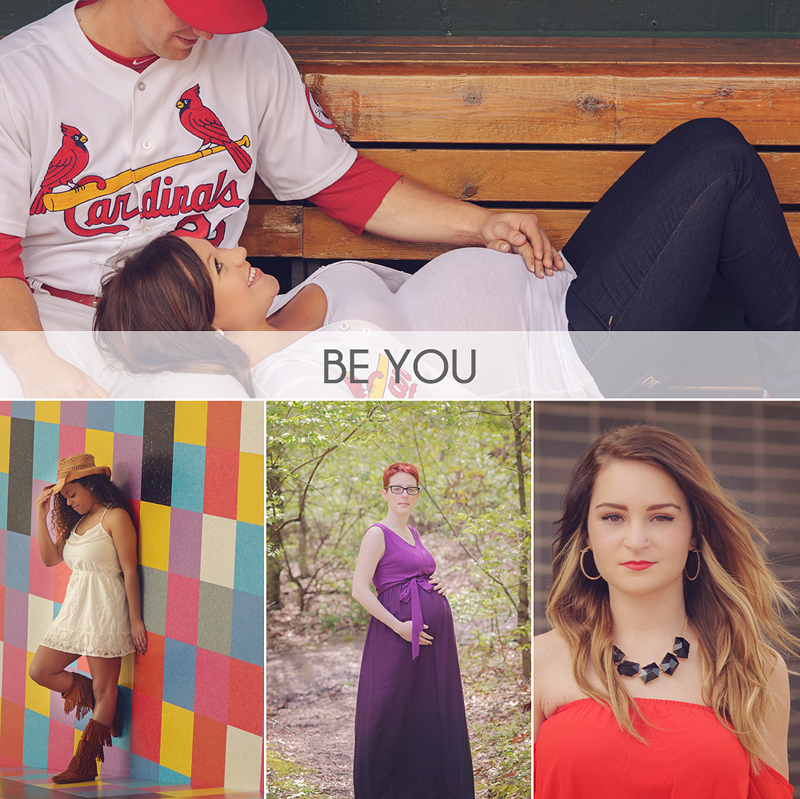 A big thanks to Janel for all of that info!
If all of this feels overwhelming either because fashion is just not your thing (trust me, it's not mine – I prefer sweats and being BEHIND the camera!) or because you just don't have time – NEVER FEAR! That's why we have some of the best stylists in town working with us! Just shoot me an email at info@freshartphotography.com to get our styling price list and to find out all the ways they can help you!