I've been meaning to share this idea since, well, December and I just kept forgetting. But today while I had all three kids home sick, again, I was randomly able to check some things off my to do list and this was one of them!
So last summer I thought of the idea to make my nieces an Alphabet Book with images of our family. Luckily I thought of it early enough that I had time to get shots of Avery and Sam for the book since they live out of town. I started by making a list of every single word I could think of that applied to each letter. Then I'd write down shot ideas next to each word. When my sister's family would come in town I would try to check some things off the list so it wasn't too hard. The hardest part was just remembering to keep up with it! Towards the end I had to go through all of 2010 and pull some random photos to make sure I had enough for each letter. The book ended up being just under 100 pages I think. It's a big book but it's SO rad it was worth the effort, time and cost!
For this book I used My Publisher which is the company I use for most of our family books. They run AWESOME sales if you subscribe to their email list and although I LOVE the albums we get from our pro-labs, buying our personal books from here makes more sense for this time in our life. I want the kids to look at these books I make and I don't want to stress about them actually touching them! The site is super easy to use and I just built my book right in their program! This is their Deluxe Hardcover 11.5×15″ book in case you're wondering!
Ok, so on to some pages!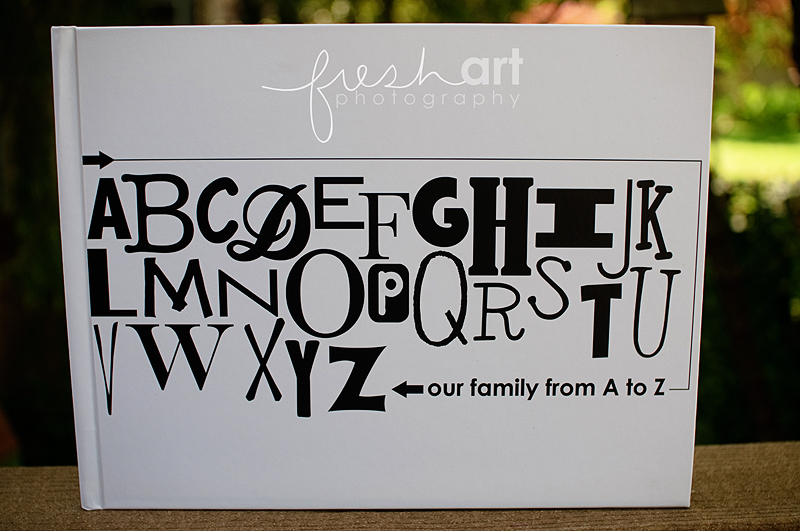 I created the cover in PS and looked EVERYWHERE for the file to share with you guys but I must have dumped it when I was done! Sorry! It was crazy easy to create and I bet you could even do it in Word!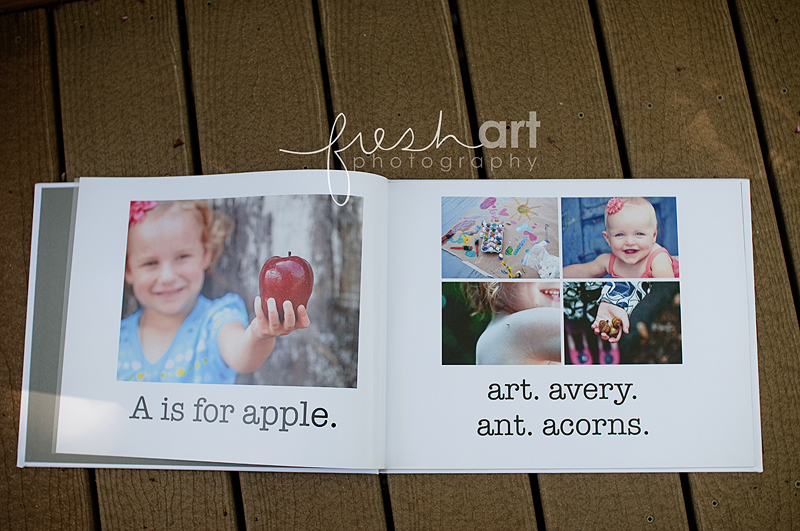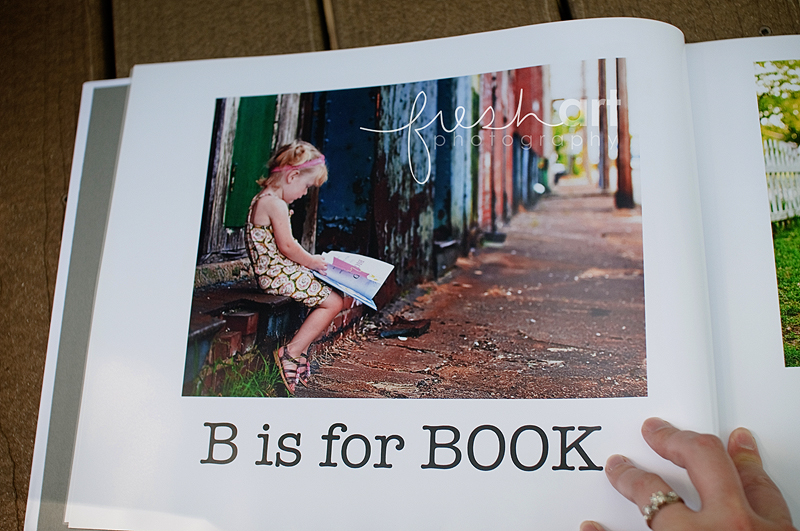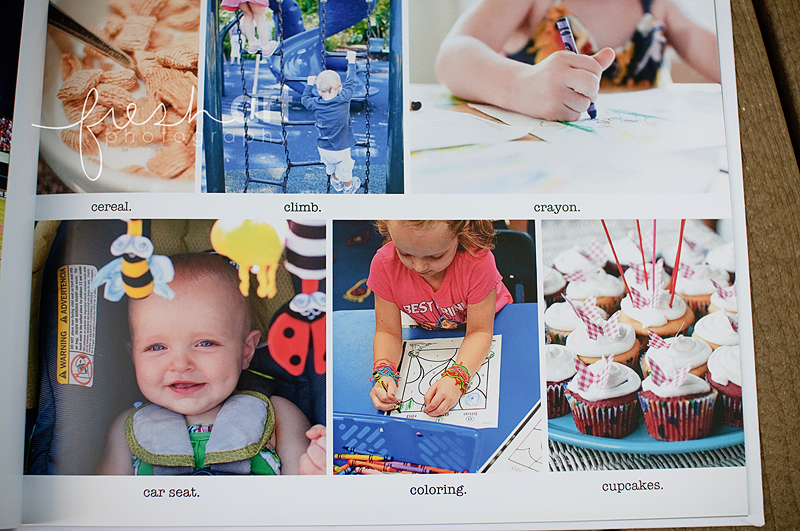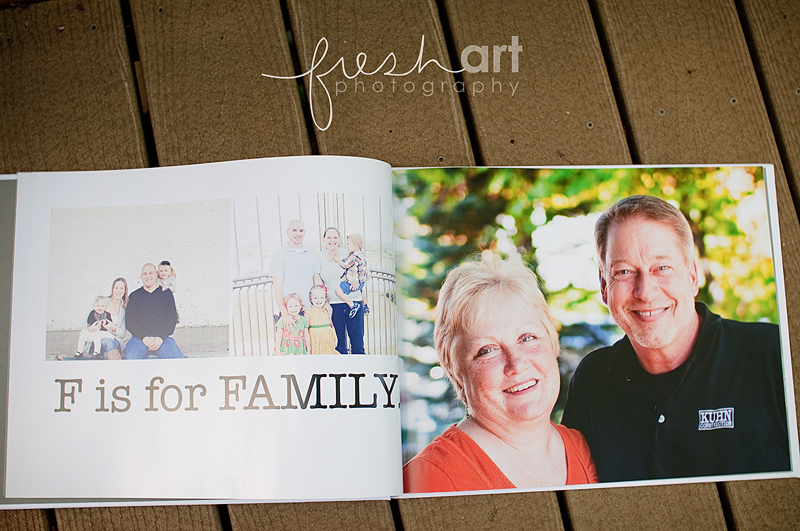 Since I was making this for my nieces I knew I wanted to include lots of photos of Grandma and PawPaw, our family and their family.  At first I wasn't even going to print one for us but when I got a BOGO FREE I jumped at the chance! And actually, when they got here I showed my mom because I was too excited to wait until Christmas and she instantly had me order them one too!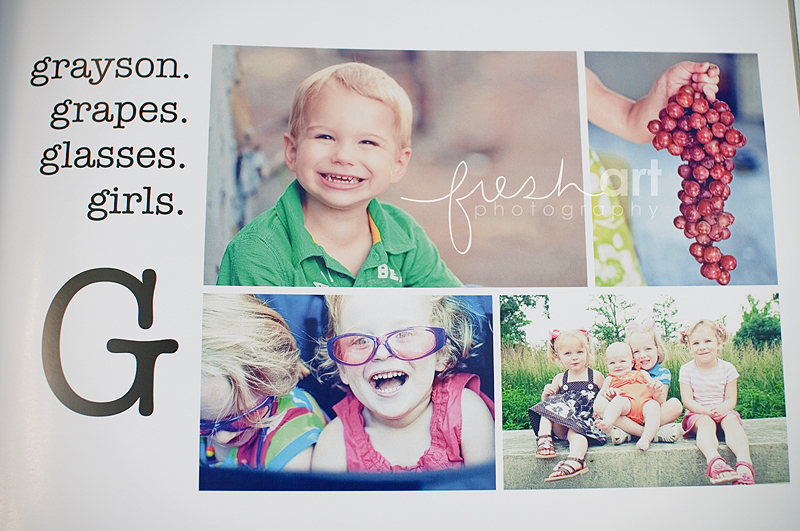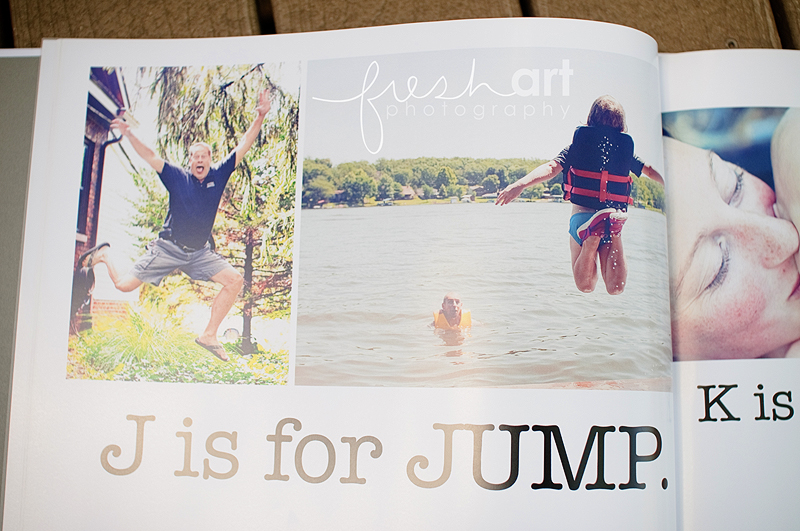 Sorry the photos are so bad from today, I was snapping quick since I left three napping+sick kids inside! The pages are a bit glossy so they were reflecting the sun pretty bad (although I'm not complaining b/c DUDE we saw the sun today!) so just know they are printed beautifully!
This should be an ad for My Publisher! HA!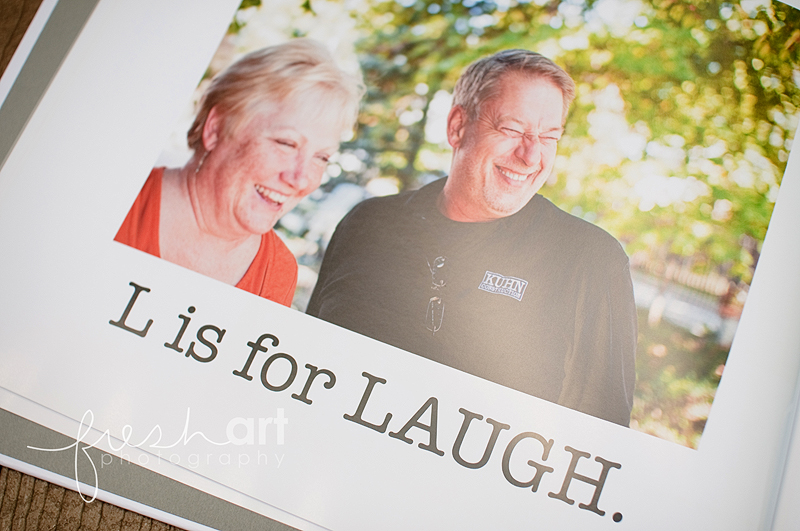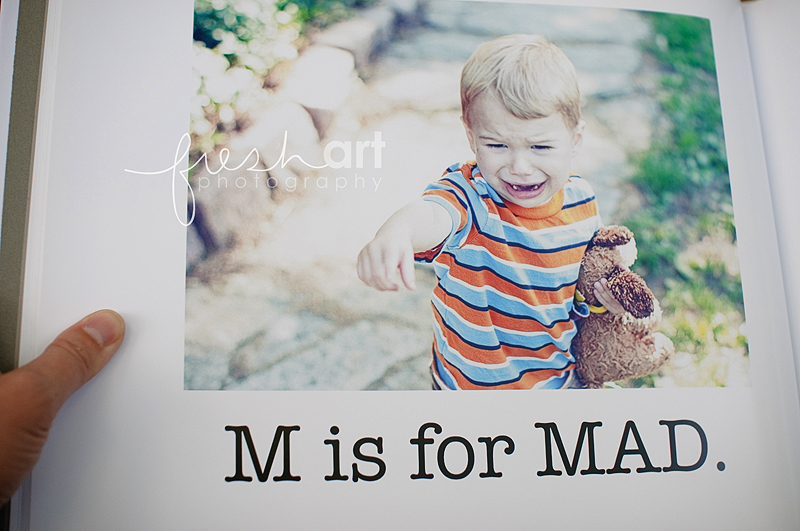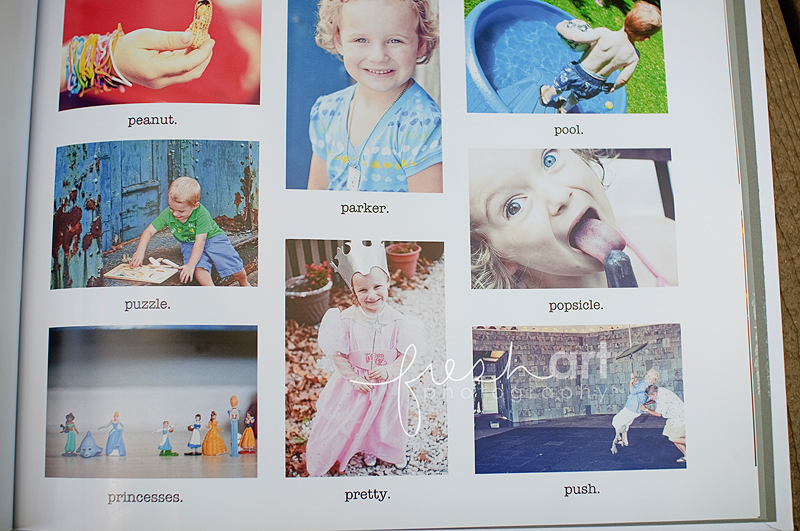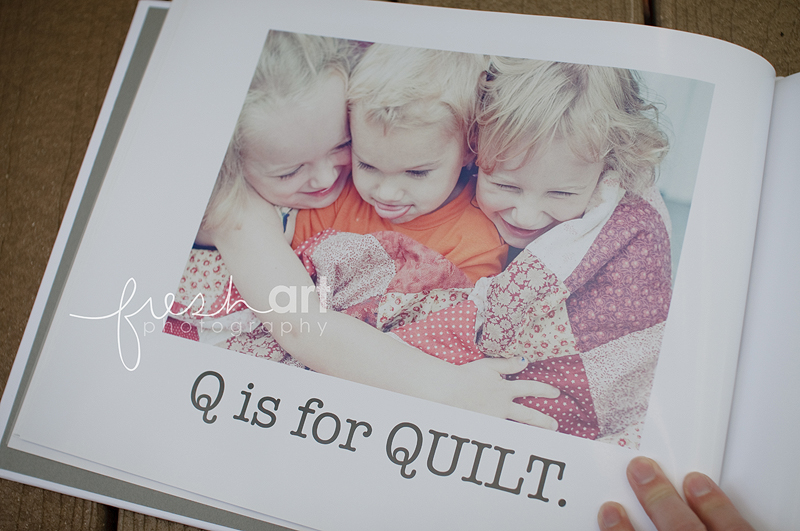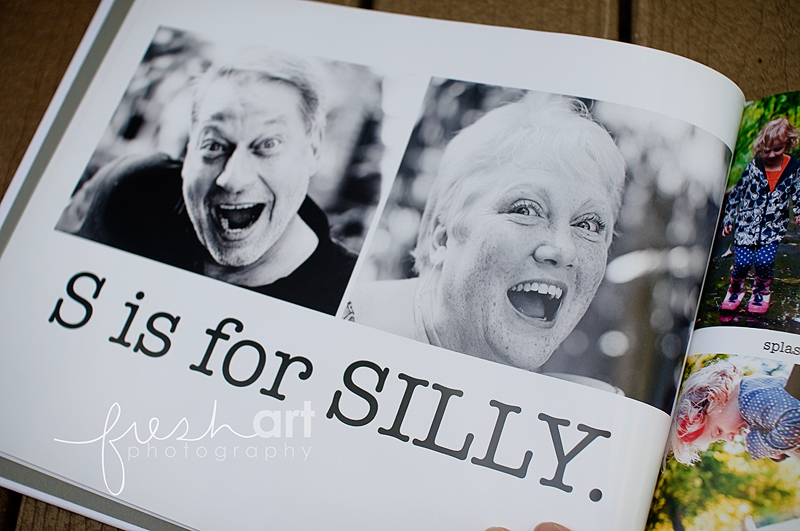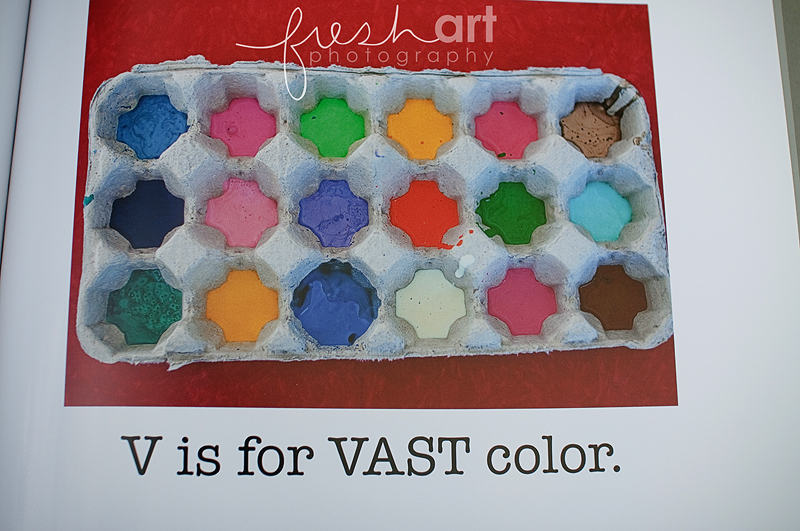 Some I obviously had to stretch a little! HA!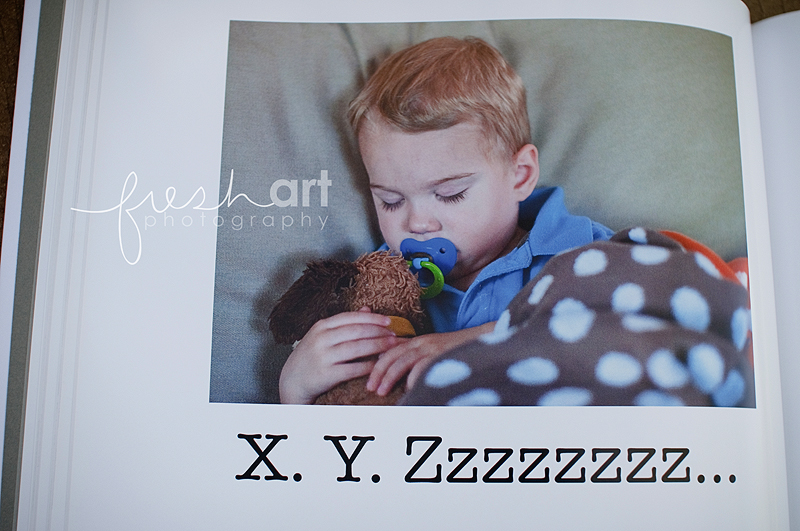 This might be my favorite page!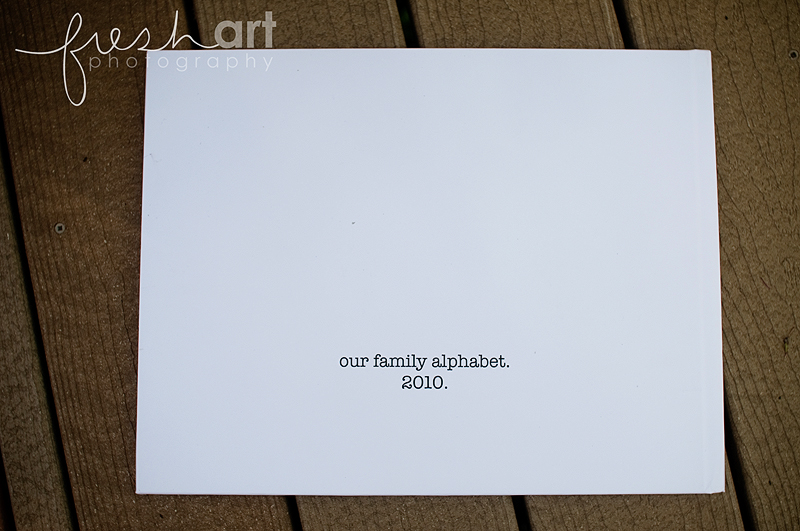 The back of the book. I wanted the front and back covers to be simple and without a photo since the book is so full of photos.
So that's it! It really was a pretty simple project, just a BIT time consuming! HA! But it's not love if it's not time consuming is it?
I have a NEW book idea I'm working on already for this year which is what made me think to share this now! It's never too early to start thinking about Christmas! If you have any questions please leave them in the comments and I'll answer them there!
Happy creating!