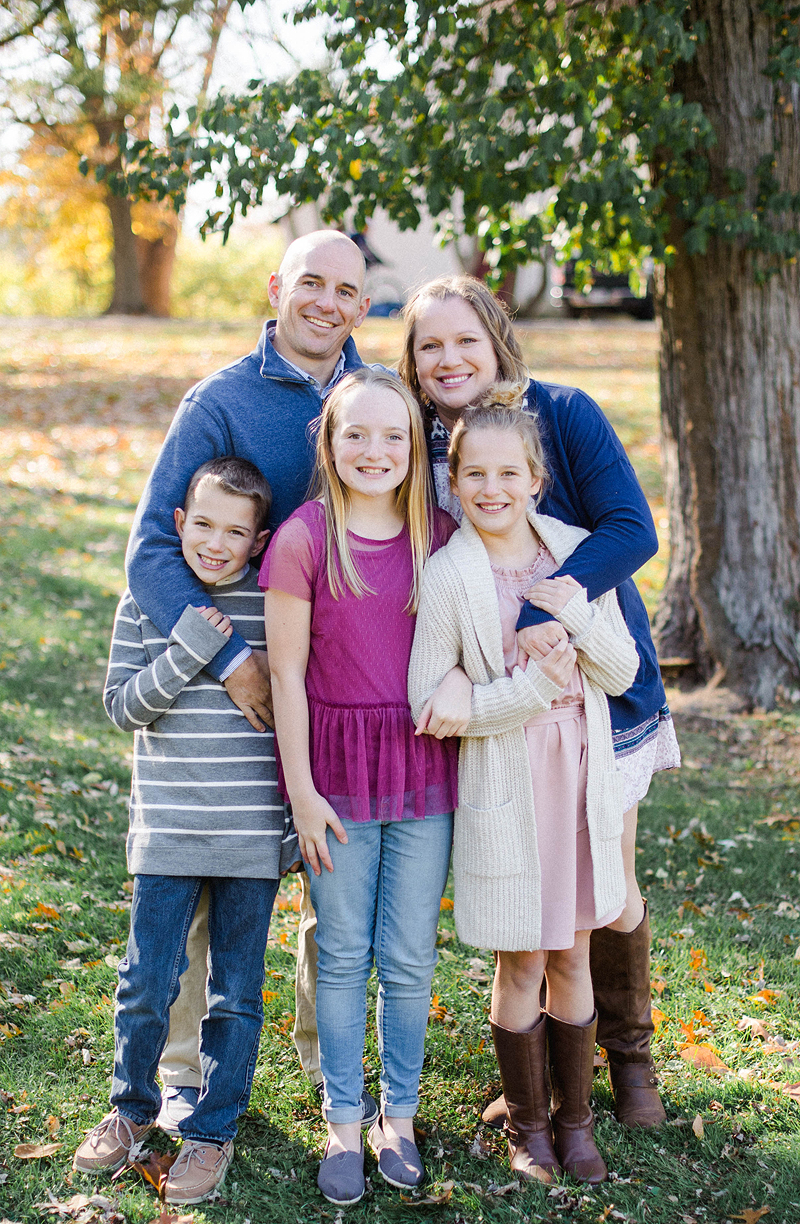 Everyone has a story. The best part of my job is that I get to capture YOURS. To freeze it in time so one day when your story has grown past late night feedings and potty training or carpool and swim team you can look at these moments and smile. You will remember the way their fat little feet felt in your hand and how their arms wrapped around you. You will remember reading to them and helping with homework and dancing in the kitchen. I love photography. I can't live without it. I see light and moments and stories everywhere. Being able to pick up my camera to capture it all is my passion. Fresh Art is about taking my passion and capturing you. Your stories. Who you are. Who you love. Telling your stories through photographs. Thank you for coming along on this journey with me.

I call these the golden years. I'm not wiping bottoms anymore and there's no acne yet. Our kids love hanging out with us and we love being with them. I know this time is fleeting and I'm soaking up every moment I can. To the parents who still hold little hands to cross the street – I promise it gets easier and even more amazing. And to the ones sending kids off to college – I know it goes by fast. I blinked and we're here.
We are an outside family. Chris is a full time college soccer coach and my kids all play soccer as well. One day I'm going to add up my time on the sidelines cheering them on because that number will be super impressive. We hike all winter and swim all summer. We love our extended family and have incredible friends. Our neighborhood is the best. The five of us share one bathroom and so many times we just have to laugh as we tell our kids (and convince ourselves) that small houses are best. Movie nights are my favorite when we snuggle up together under old quilts. And dancing in the kitchen. I don't like to cook, so dancing is what happens in there the most!
Fresh Art is my full-time job and takes up a lot of my time. My kids are used to spending nights in the studio if I have a session to set-up for or seeing me blurry eyed after a late night of editing. They don't always get to come first and after 8 years in business I think that's ok. I'm proud that they are watching me live out my dreams! I'm glad they see how hard I work. And somehow, after all of these years, they don't totally cringe when I take out my camera to capture them! HA! Photography is my passion and I am so blessed that it's also my job.
If you want to keep up with me day to day, make sure to follow me on Instagram, you can friend me on Facebook or read the blog. I mix personal with business – it's who I am.
+ 3 LITTLE THINGS ABOUT US