I'm not sure if you knew this or not but if you book a cake smash session you get to work directly with Mary Price from Finch Vintage Rentals to design a customized session! You help chose the colors, the props, you brain storm ideas or let her run with it all – it's a super fun process and helps create adorable images for you to treasure forever!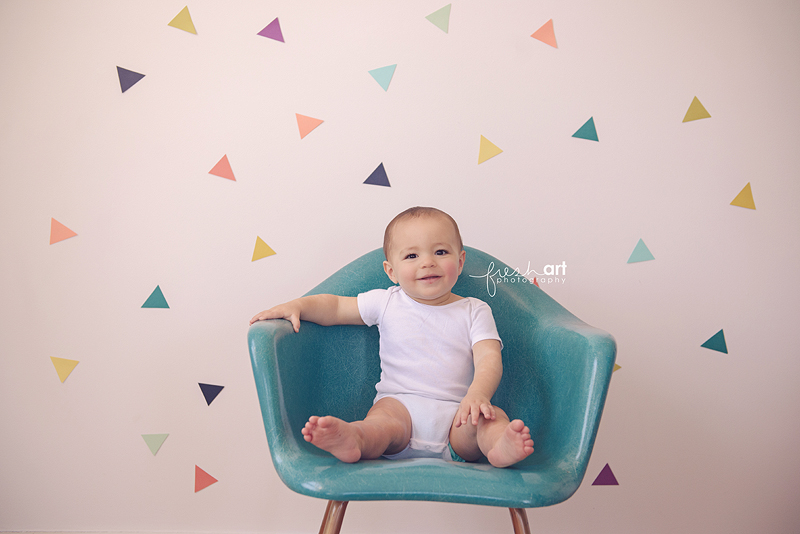 Conrad just turned one and is about to be a big brother too! I can't wait to see this family for another year with our Baby Plan!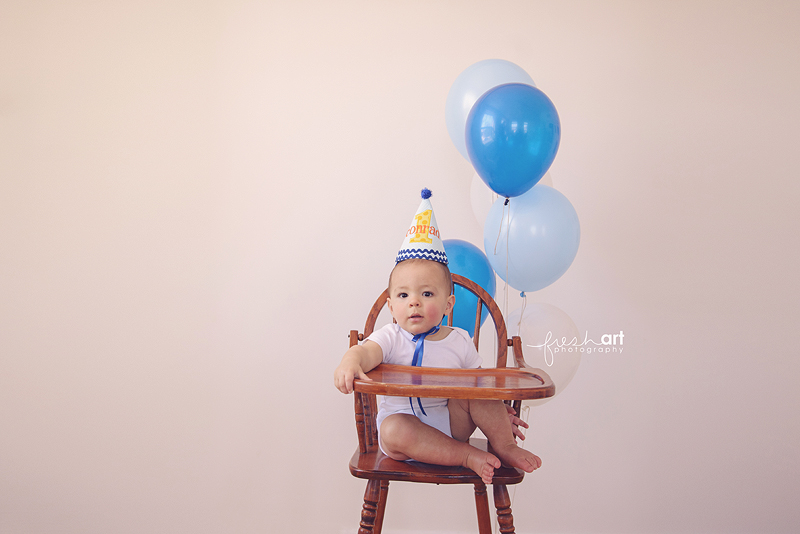 He is seriously the sweetest baby – a bit serious but SO sweet! And at their recent maternity session we got SO many giggles – I can't wait to share those images!
That tongue! SO cute! He just kept licking his lips! HA!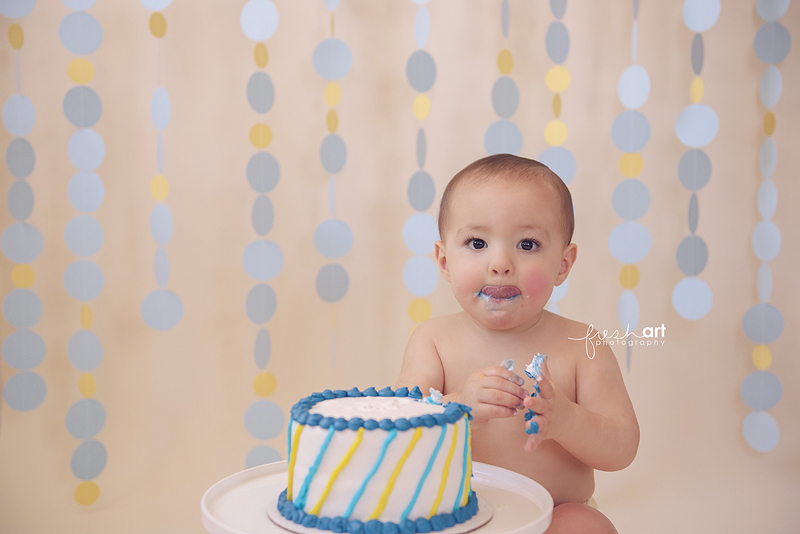 The delicious cake is from Catherine's Cakery!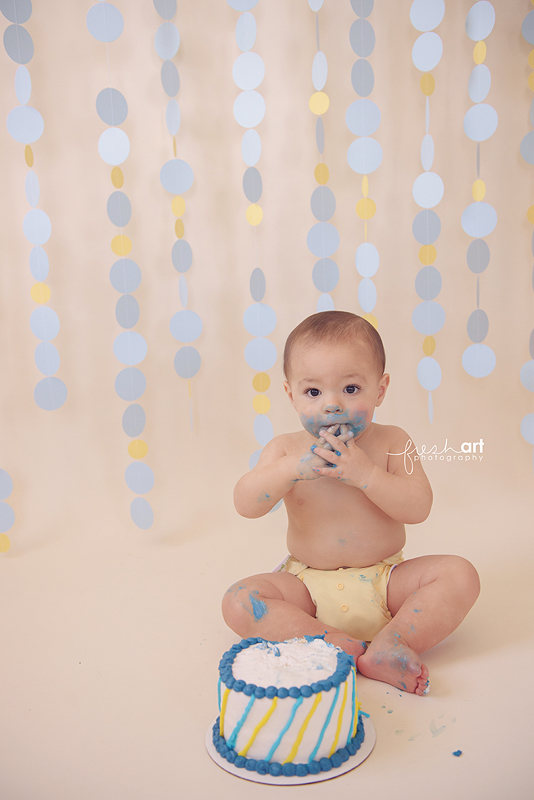 The little balloons were my favorite! SO cute! Mary is incredibly talented!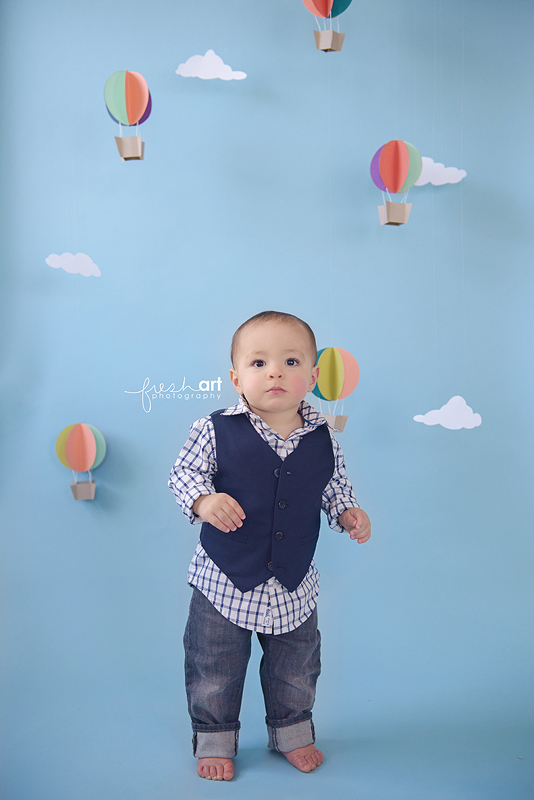 Happy birthday sweet boy!