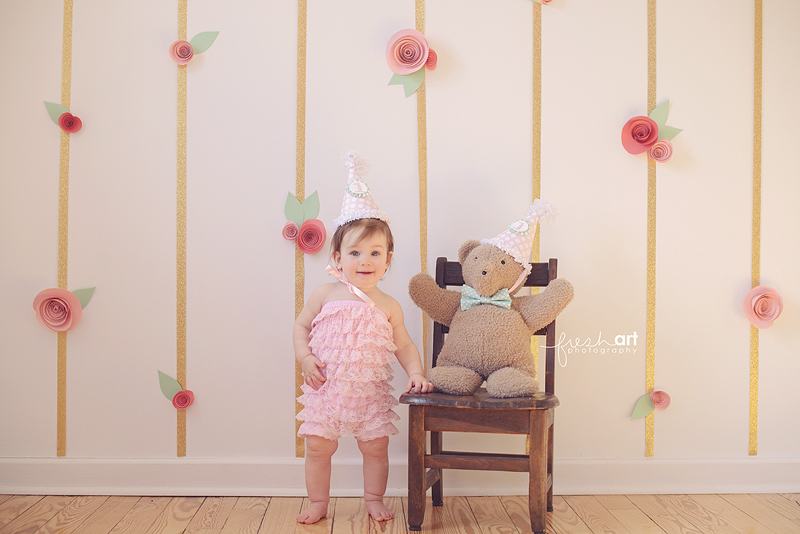 I know everyone knows Mary Price, the owner of Finch Vintage Rentals, but what you may not know is that she has one of my all-time favorite babies! Her daughter, Elliot, just turned one and is such a joy! She comes into the studio and right into my arms! So many babies are nervous, scared or wary of strangers. Most just plain want nothing to do with them and I certainly don't blame them one little bit! But then there are some babies that just were born friendly and little Elliot is one of those! I love her! She lets me hold her, play with her and she'll even snuggle me with her head on my shoulder! She has no idea how that fills the baby void I feel most days!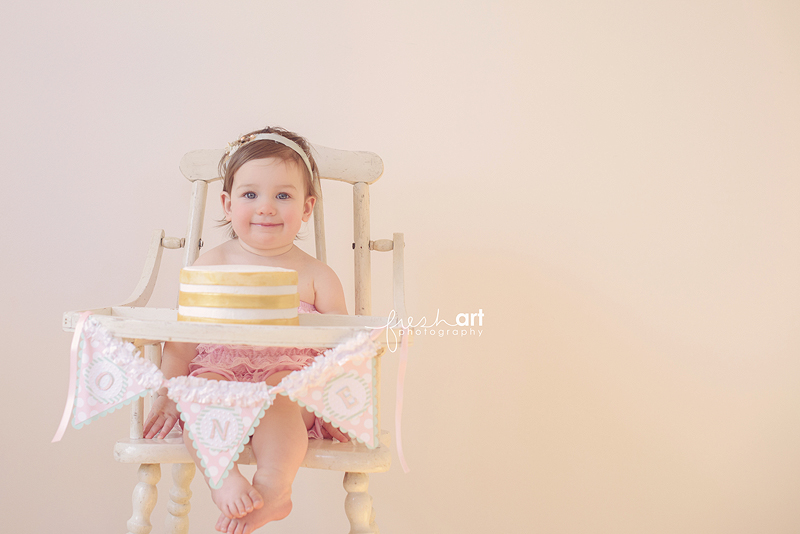 And so although this session is to showcase Elliot's cuteness what I REALLY want to talk about is her Momma!
Mary is going to start offering her design services! We all know her rental company has the cutest pieces but now you can hire her to style your shoot! As soon as she officially rolls out her packages I am going to offer my clients some pretty great incentives to hire her because WOW can she take a fairly normal session and make it grand!
Every photo here was her idea. She sketches out her ideas, comes up with the backdrops or the props, has ideas for the poses (or placement since you can't pose a one year old in this case) and comes completely prepared to run the shoot all while still allowing me to use my own creative eye while shooting.
I'm hoping that some of my spring, summer and especially fall family clients take her up on this new design service! What it does is take a cute subject (you baby, kids or family) and a cute location (the studio or outside somewhere either natural or urban), adds in some props and maybe some custom designed elements to create magazine-worthy photos! It really just takes everything up a notch and I love that! It makes my job so much fun and gets me super excited about the photos!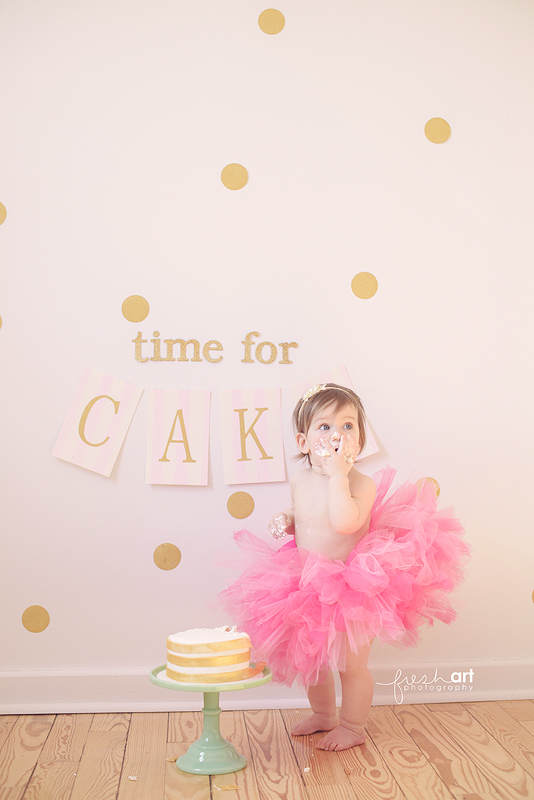 PLUS she's just a great person and I think supporting women-run-local businesses is SO important! As soon as she has her packages available i will be sending out the first big incentive to my newsletter list so make sure you're signed up! HERE is where you sign up if you haven't already!