I rarely share this kind of stuff anymore but I'm really proud of how this came together AND it's not an idea I've seen on Pinterest before. And I think everyone that uses Pinterest strives to create something that's never been pinned before right? Or is it just me?
Anyway, I saw THIS idea from sweet Laura Winslow and LOVED it! So I went to Target to get everything for it today with Parker (who was home with pink eye) but of course my middle America Target isn't as cool as her West Coast Target and it didn't have the ice cream scoop (although I literally JUST reread her post and she got it at Walmart so I'm actually just an idiot and my Target isn't defunct. Thank goodness because I LOVE my Target!). Parker and I wandered around a little brainstorming ideas. She had some good ones that included toys and everything I could think of was either too expensive or overdone. I tried to think of some favorite gifts I've gotten and the most recent one that came to mind was a candle my friend Jen Dunn gave me on the day I got my studio keys. I LOVE it. It smells SO fresh and summery but not in an overpowering way which I appreciate. I can't find it on their website but this is the same scent and company HERE.
Parker and I booked it for the candle aisle and when she smelled the candle she said we should give them lemons to go with it since it smells like lemons. That idea was perfection!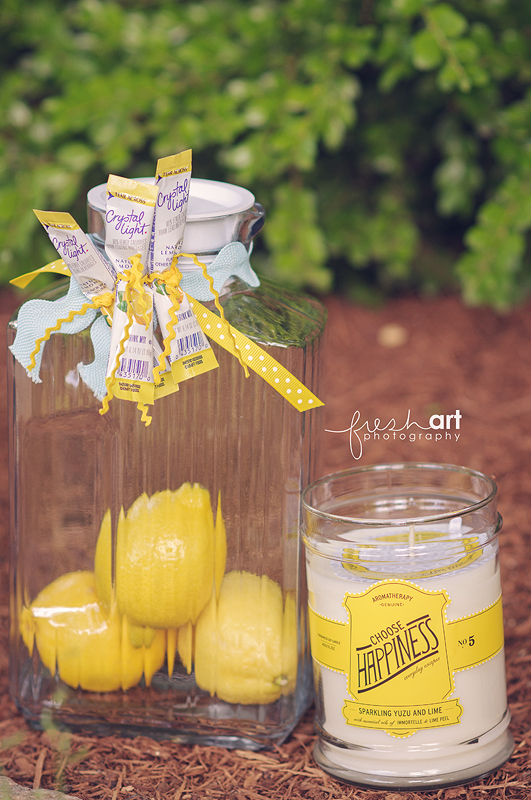 We grabbed THIS pitcher (mostly because it was the least expensive… we LOVE our teachers but buying for FIVE adds up super quick!), picked out three lemons for each pitcher, got some individual packets of Crystal Light Lemonade and called it done!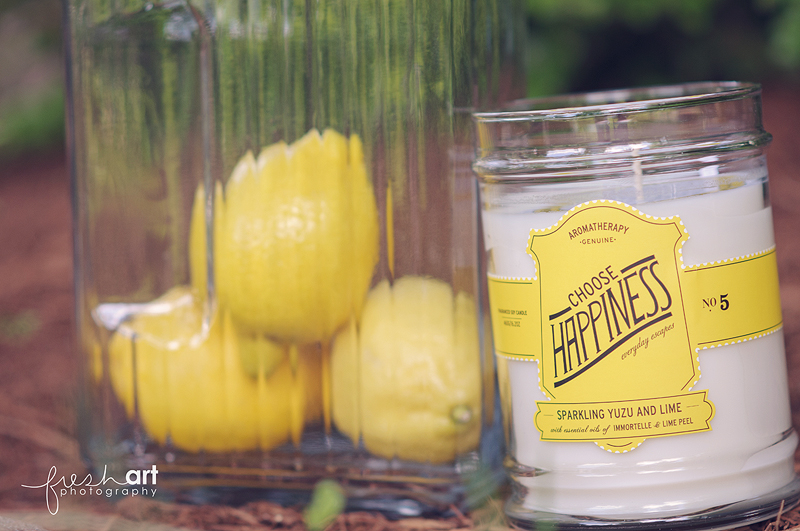 Seriously, it is an amazing candle!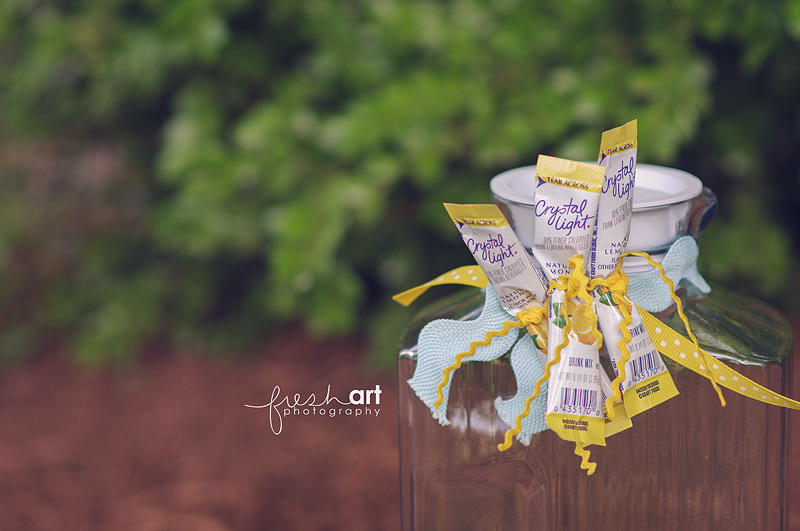 Luckily I have a massive stash of ribbons and trims because I'm obsessive about how I wrap gifts so I had plenty of cute yellow ribbons to use. I loved how that pale blue ricrac made it feel even more summery though!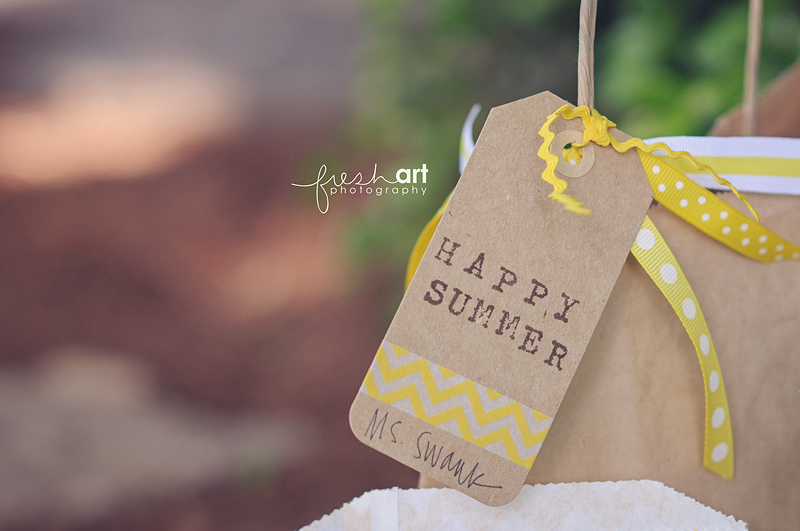 I got those tags off ETSY a long time ago, the washi tape is from Pick Your Plum (if my ribbon collection is big, which it is, you should see my washi tape collection!) and the little stamps I've had since before I had kids!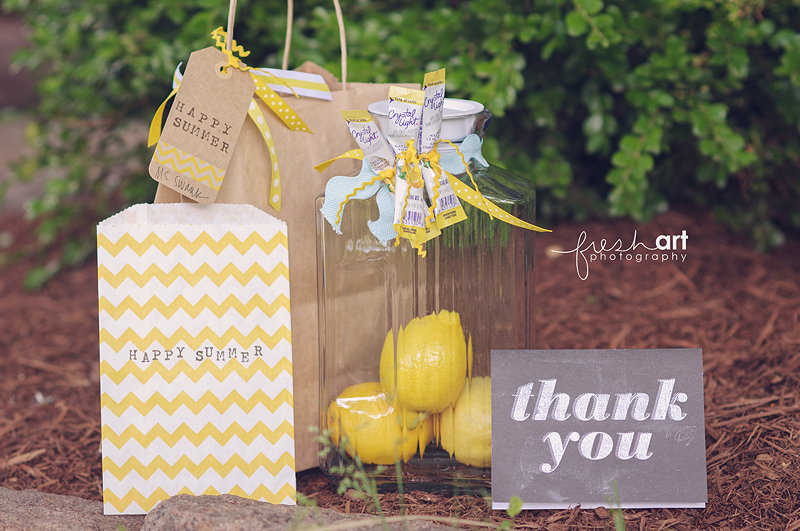 I put the candles in a bag (we buy those in bulk b/c it's what we use for Fresh Art packaging) with the little Happy Summer tag. The pitcher we will just hand them without wrapping it. I used that thank you card (from Target) to write my little note of thanks to their amazing teachers and added that plus the pictures/letters my kids did for their teachers into the yellow chevron bag (it's from Pick Your Plum also and we use them for Fresh Art) and popped it in the bag as well.
This is not a super fancy gift, it didn't cost me an arm and a leg but it's cute, fun, summery and useful! I could go buy them gift cards (and some years I do) but I love that this gift was built from me and Parker brainstorming, was wrapped with care and put together with love. I like my teacher gifts to not be Pinterest crazy but instead combining a bit of personality while also being useful! I hope they like them!
Happy last day of school tomorrow (for us at least!)!