I got busy and completely forgot to post this sneak peek! I'm sorry Jenn!
SO – these two were super worried they aren't photogenic! Can you even believe it? Not only are they adorable and handsome but so much fun to walk around the city with! Jenn used to work at the library downtown so we did the session around the building. I love it when clients chose locations that are meaningful to them! It makes the photos even more personal for them.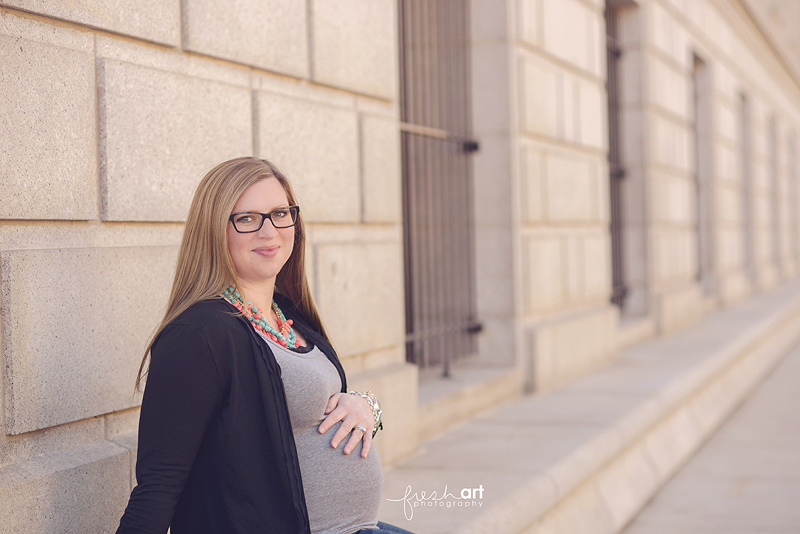 Isn't she beautiful?
Such a sweet session and I can't wait to meet this baby! We are in a slight baby boom right now and I am thoroughly enjoying every second of it!
Also, for those of you that follow me on Facebook, I wanted to sincerely thank you for all of your prayers for baby Collins. She's a fighter in her little one pound thirteen ounce body. She has a long road in front of her and I will be blogging her birth story soon so please continue to raise her and her parents up in your prayers. They are the most amazing family and deserve all the best.