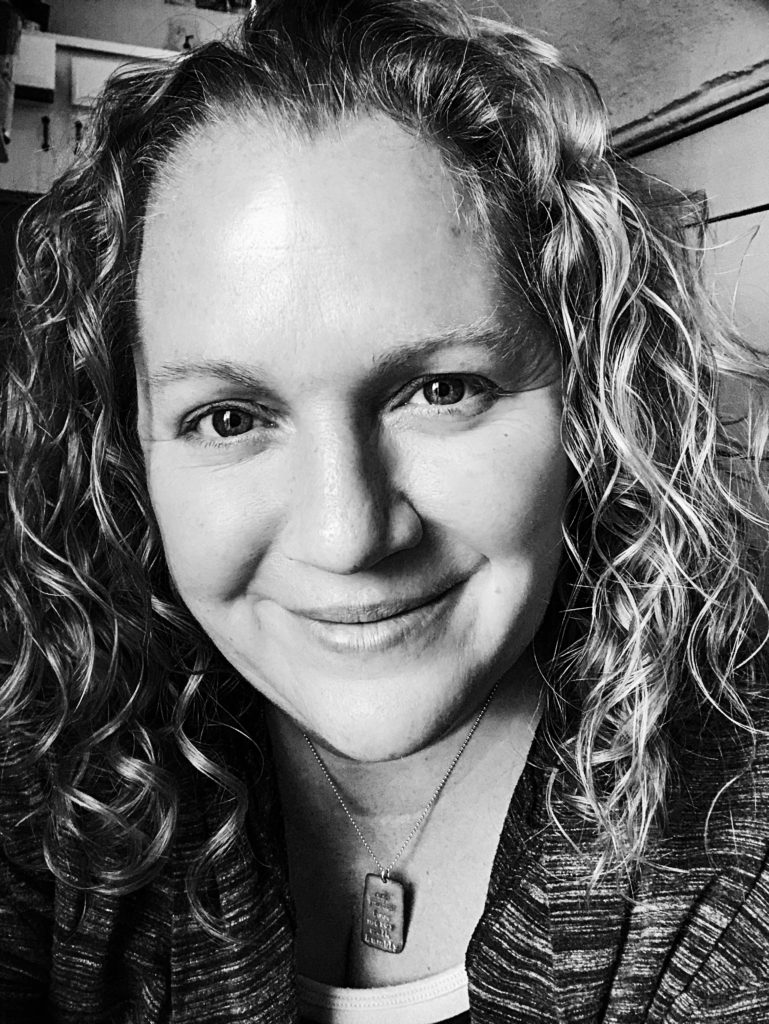 I couldn't sleep much last night because the end of the year gets me all jazzed up. The idea of turning a page. Closing a chapter. I feel it palpably each year. I never stick to my resolutions but I love making them. My goals usually fall away as life takes over but I love planning them. I love looking ahead at all the blank calendar pages and I love looking back in gratitude also.
2019 certainly wasn't a perfect year – is there such a thing? But it was a good year. My kids grew taller and smarter and older and funnier and more helpful, my marriage was strengthened, I hiked and traveled a little and I made time for friendship and family while working my ass off each week. I also drank gallons of unsweet iced tea from QT, took WAY too much Advil/Excedrin (in our family we call 2 Advil and 1 Excedrin a "vitamin cocktail" and it's how I survive a lot of days!), ate bags and bags of Aldi pretzel sticks, for sure didn't sleep enough and went out for guacamole as much as humanly possible. I also turned 40 in October which is something I've been excited about for a long time, embraced my no-makeup face and unruly hair and stopped caring that I wear my Birks in the snow or live without my bra as much as I possibly can. Which is to say, I think I learned to love myself and all my quirks a little more this year and that makes me incredibly happy.
After I woke up this morning super early b/c I couldn't sleep, I decided to sit at my computer, look at my calendar and count. Not everything makes it on my calendar but my recorded session total for 2019? 410. 410 times this year I got to wake up, grab my camera and go take photos. That's pretty incredible.
This year I started doing headshots and I captured 168. I love what headshots can represent. How they, in and of themselves, are a fresh start. Headshots for people changing jobs or finishing school or job hunting or updating an old photo or building a website or a portfolio or trying out for a play or for modeling or dancing or acting. I love doing headshots and hope to do even more in 2020.
I got to capture 27 beautiful brand new souls in their first weeks of life. Capturing newborns will always be incredibly special to me but as my own children grow up they are becoming increasingly important. The whole, "the days are long but the years are short" isn't a joke and I realize now just how precious those first days are.
I got to design and set-up 6 different mini sessions this year and capture 93 families in quick 10 minute bursts – these were 6 of my most fun days shooting ever. My friends that show up for me to help me run mini sessions are the best friends a girl could ever ask for b/c those days are no joke but we always leave them laughing as much at the end as we did at the beginning no matter how exhausted we are. I LOVE shooting mini sessions and will announce Valentine Minis VERY soon!
I tried some new things this year too! Like school photos for a preschool, more unique commercial work, 120+ headshots for a huge radio company and more. One of my favorite parts of this job is opening an email from someone with a new idea. I never know where my camera will take me and this year I got to experience some really fun new challenges!
I had 90 families trust me with their family photos this year. I got to capture their joy and their immense love and even shot through a few arguments (because we all know that some of our worst marital fights come on photo day). I captured their children. Hundreds of them. From pimply teenagers and runny nosed toddlers to brand new babies. I got to capture over a dozen grandparents, extended families, brand new parents and children that gifted their parents sessions – which I have decided is the ultimate gift because those adult children used to be the brand new babies and runny nosed toddlers and pre-teens that hated the camera but realized along the way that all mom wants is new photos each year. Those adult children are my heroes.
I captured families in creeks and in forests and on hilltops. I begged families to leave the city and try some new locations in IL this year. I captured them next to highways and on city streets and in some insanely random places where they trusted me implicitly. In blistering heat, drizzling rain and in the snow. I captured them in their homes and in my studio. Family sessions are my bread and butter and I love them more than anything because every single family is so unique. I never know what I will walk into with family sessions but I ALWAYS walk away smiling.
I was invited into a delivery room for a sweet baby that died a short time later and into a home where a family is slowly saying goodbye to their beloved mother who is home on hospice care. These two sessions shaped me more than any others this year.
As I looked through my calendar and counted 410 times I got to use my camera to make money for my family or shot for free to bless someone else, I got choked up. Taking photos is just such a small part of my job in reality. I spend WAY more time answering emails, scheduling social media, working on SEO and editing – oh the editing – than I do shooting. But shooting is where I shine. Hugging old clients that have become dear friends. Watching kids grow up before my lens. Meeting new people. Acting a fool to get a stubborn kid to smile. Being there on some of the hardest days for people and also for their best days. I get to see a lot and it's so incredibly humbling. It makes the hours I spend at my computer worth it. It makes my career feel less like a job and more like my life's calling. I don't take for granted that I love what I do so deeply and also get to help support my family. I feel so lucky that I was able to take my passion and make a career out of it these last 12 years.
So as I get ready to sign off so I can get breakfast going before we take a family hike on this last day of 2019 I just wanted to say thank you.
Thank you so much for coming back to me year after year. Thank you for reaching out that first time before you knew me. Thank you for trusting me. Thank you for all the laughs this year. I noticed the other day that I have more laugh lines than frown lines and that is because of all of you. You all make me smile every single day. Thank you.