Tonight I was able to photograph the birth of Lucy Charlotte Southerland. By myself because Kim was super sick. SO I wasn't able to get video, which has never happened, but it was actually really fun to concentrate on the photography since the last two births I did mainly video. I love shooting video but photography is of course my first passion!
Anyway, we always warn our clients that there is a chance it could end up being only one of us at their birth and for the first time it happened. And MAN did I miss Kim! When we work together it's seamless. We speak without words. It's so amazing to work with her.
But then she had to go get strep throat and miss out on Lucy's INCREDIBLE entrance to the world!
Emily was a rock star. She did SO well. And Joe was right there with her and able to BE with her because I had the camera in my hand instead of him having to worry about it. It's always awesome when we can watch the family not even take a camera out because they trust we're capturing the moments. And with Emily being the awesome photographer that she is I thought for sure she would give me her ideas or direct me or have Joe right there with her pro-camera. But she didn't. And I can't tell you how much that meant to me. That trust. On one of the most important days of her life she was able to take her photographer hat off and just be a Mom. It really meant the world.
So to Emily and Joe and Noah and Lucy. Here is your first sneak peek with more to come! Thank you for allowing me to be a part of today. Thank you for trusting in me these images. I hope you love them.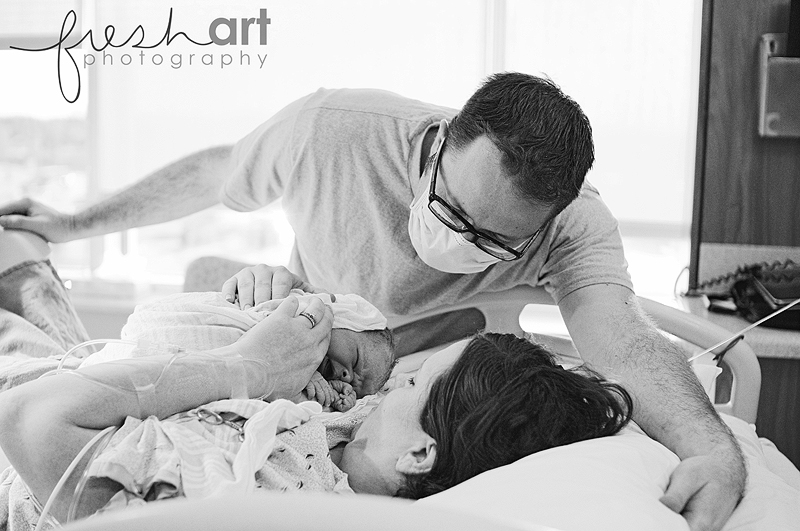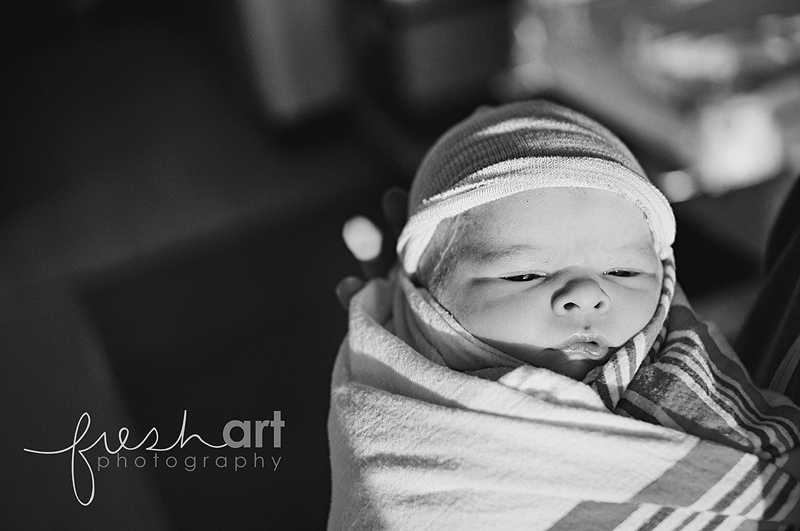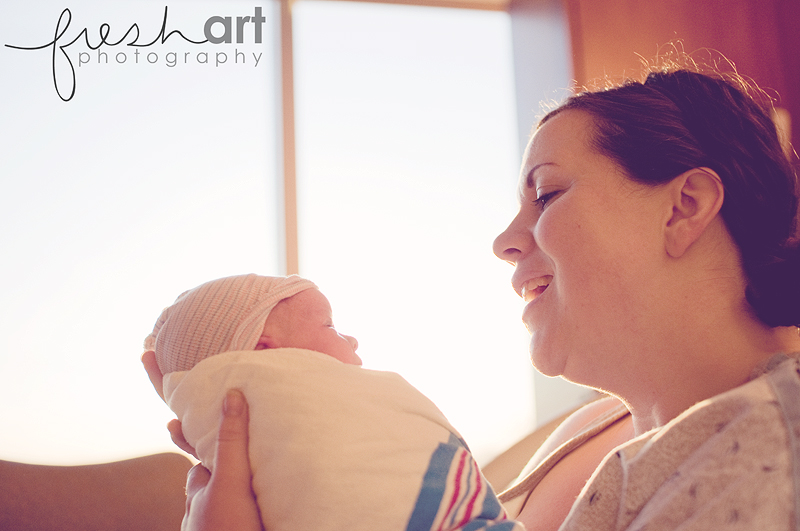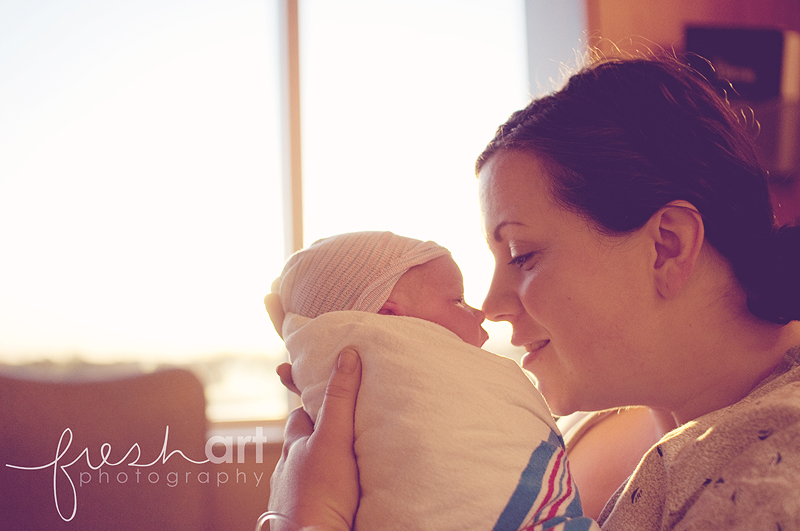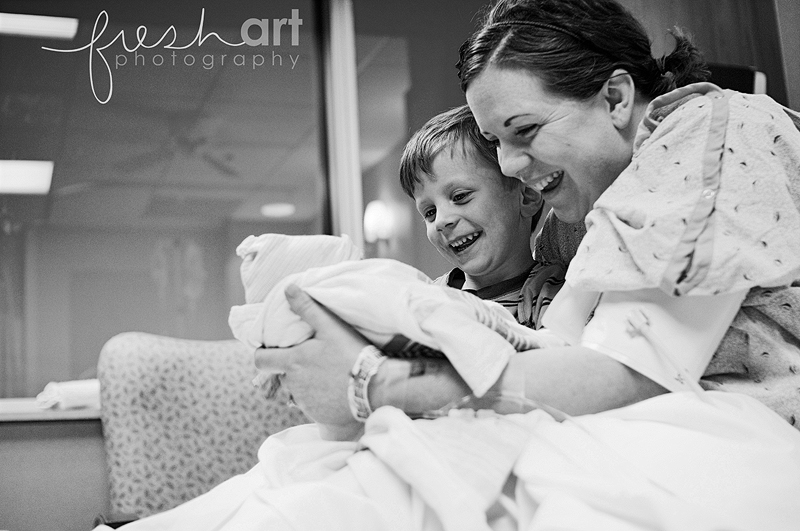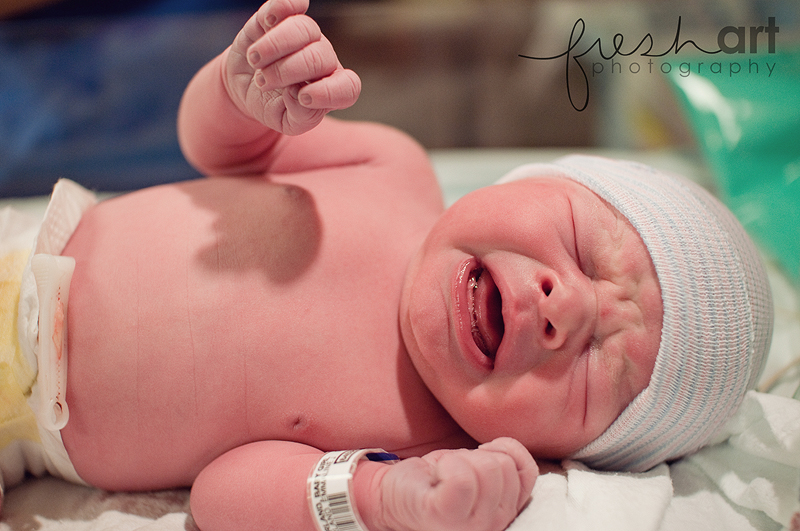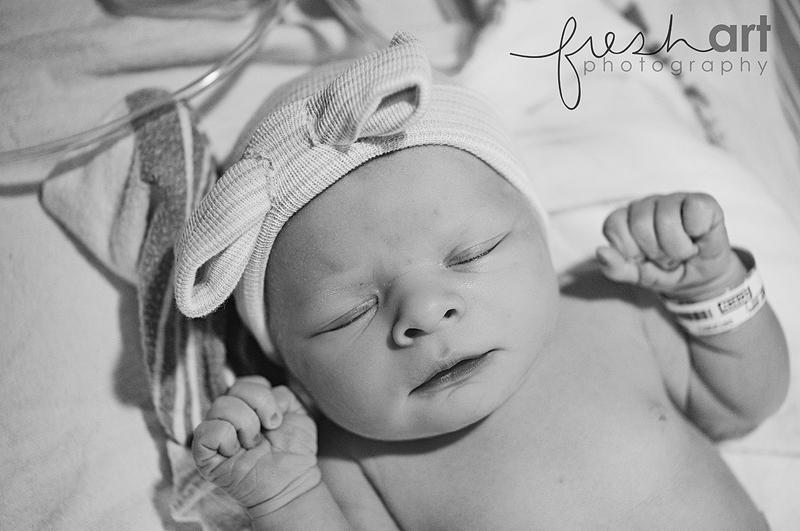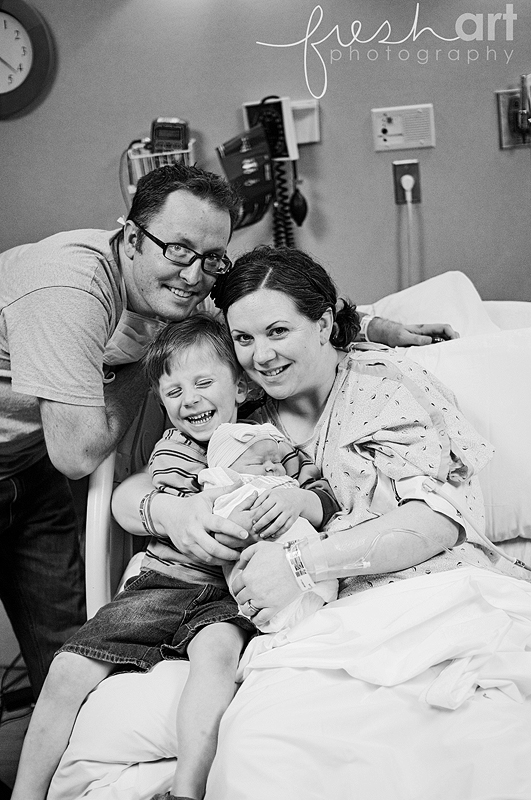 Such a great night. A magical birth. Oh how I love births!
I will be adding more photos of Lucy to her Facebook album so check there for her entire sneak peek as the week goes on!