Turkey Day.
Some people wake up today feeling thankful. Loving their family, enjoying a slow morning and looking forward to filling their tummies with turkey and all the trimmings. Some people spend today with family, sitting by fires, watching football and eating pies.
And although our family does all of that, we have an added element tossed in.
We start our morning by bundling up, making cinnamon rolls and sitting on our front porch watching hundreds of runners in the annual Turkey Day Trot. We cheer them on, yell HAPPY THANKSGIVING at the top of our lungs, see friends like Becky and Mandy and Sara and Amy and Sharon and Tom. It's like our own personal parade.
Then we come in, peel potatoes (call our neighbors desperate b/c I forgot to run to the store last night and buy MORE taters, get rescued by awesome neighbors who had an extra half bag at home!), take showers, blog, get dressed and head to the Allen's house. Not to stay, just to drop off the kids who will be forever underfoot while my MIL makes an awesome Thanksgiving meal.
Then C and I head to the GAME.
THE TURKEY DAY GAME.
Kirkwood vs. Webster Groves.
Its the oldest high school rivalry west of the Mississippi River.
This game, played on Thanksgiving, started in 1907 and we haven't missed a beat.
And people that live in Kirkwood and Webster grow up with it as a part of their lives. More than just a thing you do while in high school. Because people around here are born, live and die here. Here is just a taste of our own history…. my grandpa went to Webster High as did C's Grandpa. C's other grandparents were Kirkwood High sweethearts. My dad went to Kirkwood as did C's parents. C's aunt dated my uncle at Kirkwood. C's grandpa knew my great aunt at Webster High School. C's maternal grandparents, his aunt and uncle, his parents and now us are all Kirkwood High School sweethearts. Just trust me. It's a long line and most families here are like this!
So Chris and I both grew up cheering on the Pioneers at Kirkwood.
But now he teaches at Webster. And we cheer on the Statesmen, much to the dismay of the entire Allen clan!
Not many people switch sides like we have, but we now love Webster and will be sending our kids to Webster schools… breaking a very long line of Kirkwood Allens!
Anyway. So today is game day. At noon. And I've been asked to photograph the Webster cheerleaders so I'll be down on the sidelines… very exciting!
And that is how Thanksgiving runs around here. It revolved around a high school football game whether you have kids in high school or not. Because everyone comes back for the game. Everyone! And after the game we will head over to the Allen's for an amazing dinner with family. It really is a great day… and I personally love the added element of competition thrown in with all that thankfulness!
My favorite part of Turkey Day is the day/night before when the pep rallies start… the first one is in the afternoon for the students and the second one is in the evening for all the parents, students and alumni. And what's cool is that basically the same thing happens at both schools, at the same time. With the last pep rally ending by lighting a giant bonfire and roasting the opponents mascot! It really is amazing to be a part of such an incredible tradition.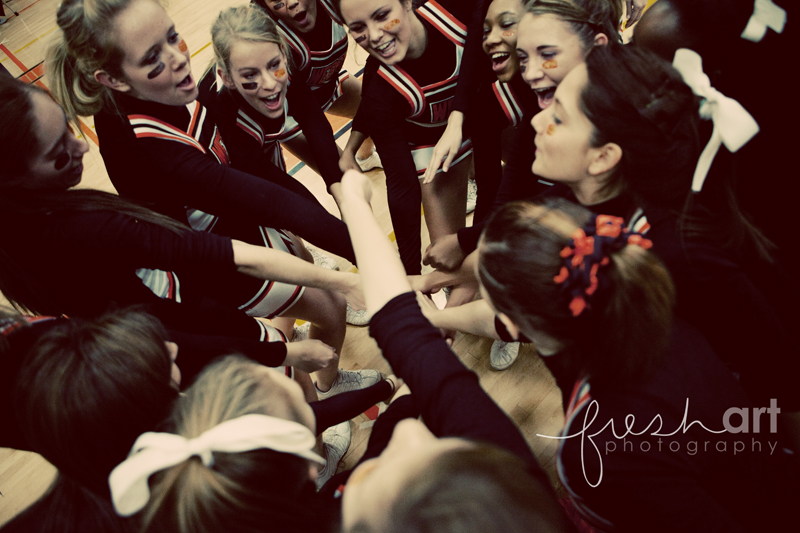 Since I was asked to photograph the cheerleaders at the game, they were my main focus at the rally too…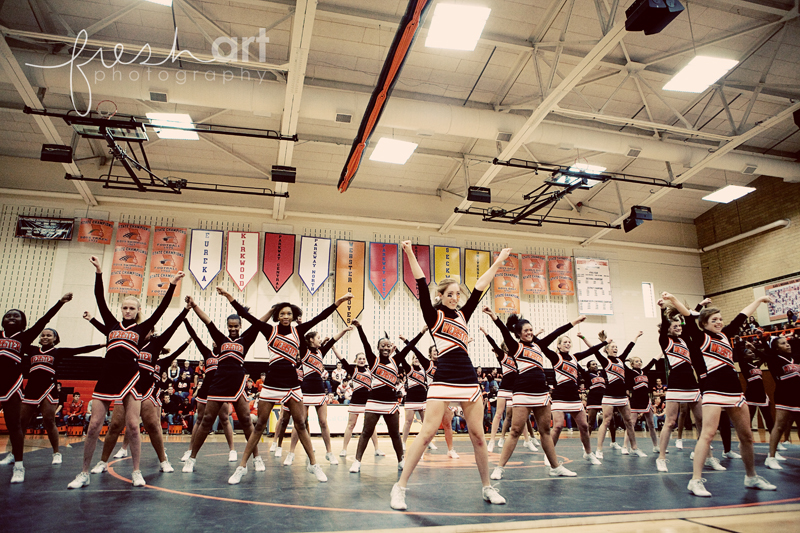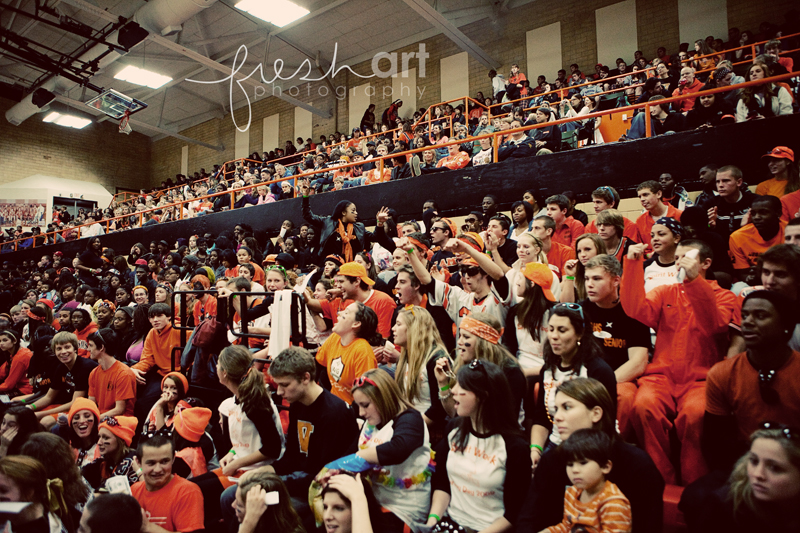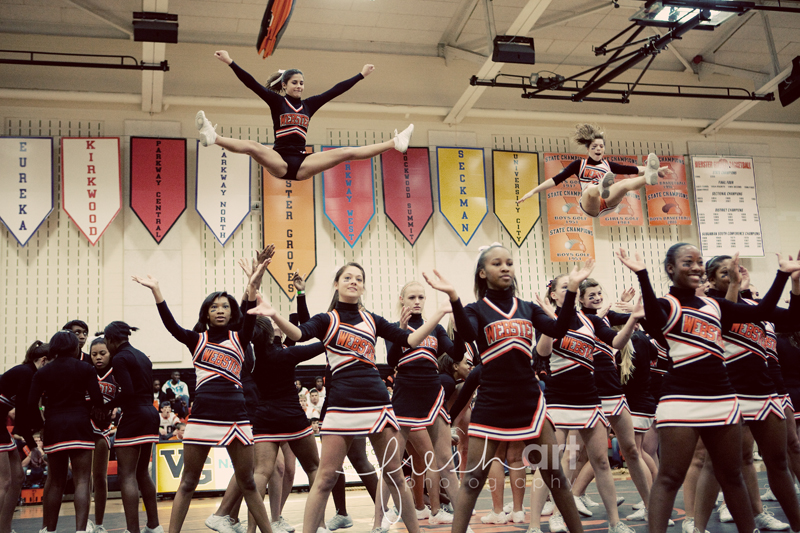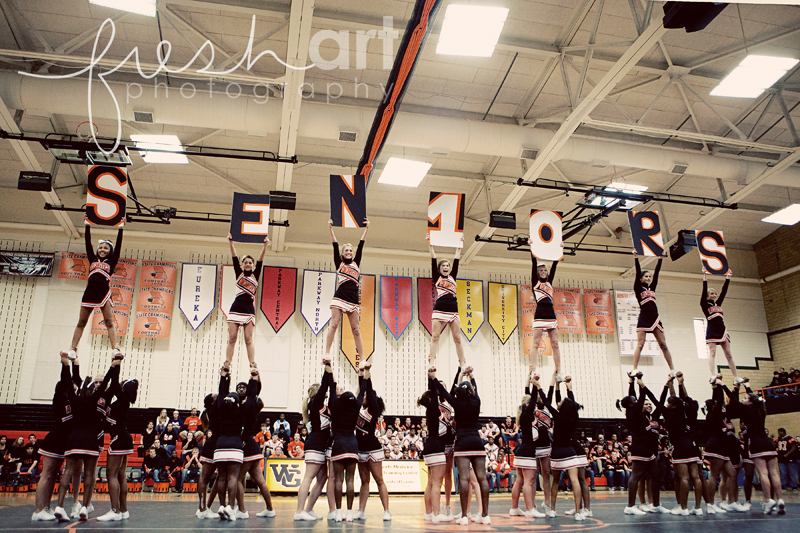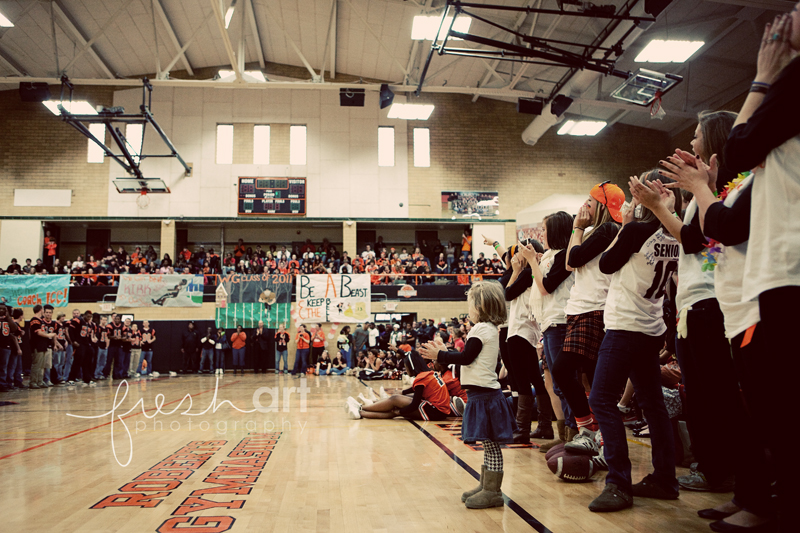 See that tiny little Webster fan? Bails came with me in the afternoon and had a BLAST!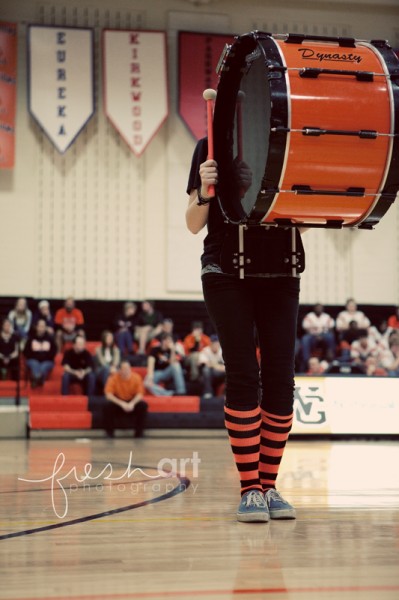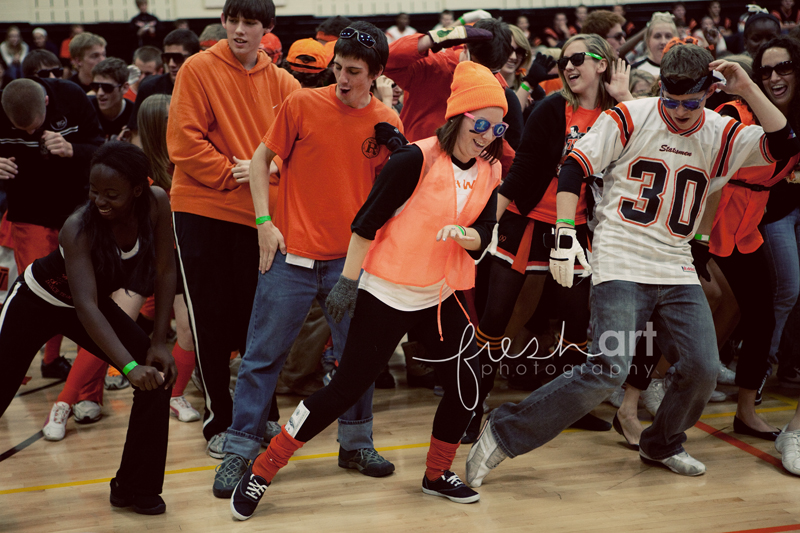 Then the seniors do their SENIOR LINE DANCE… it's hilarious!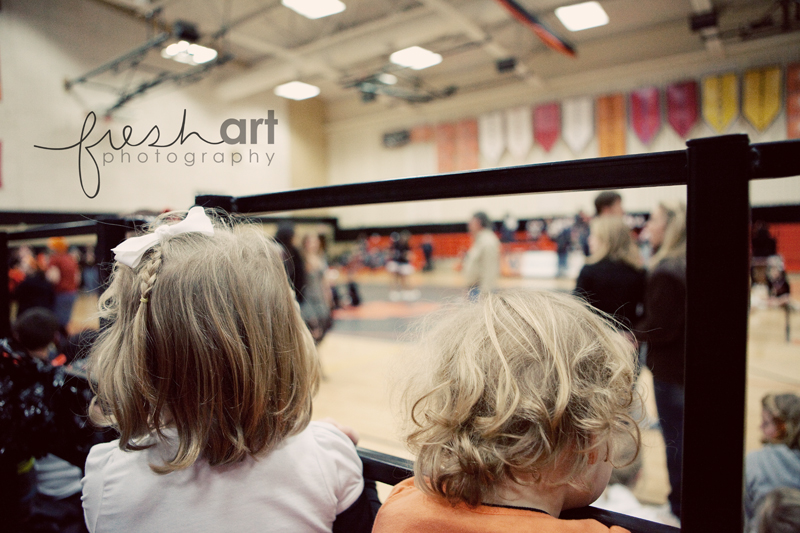 For the evening one I brought both girls… Chris is still sick so he stayed home with Bubba.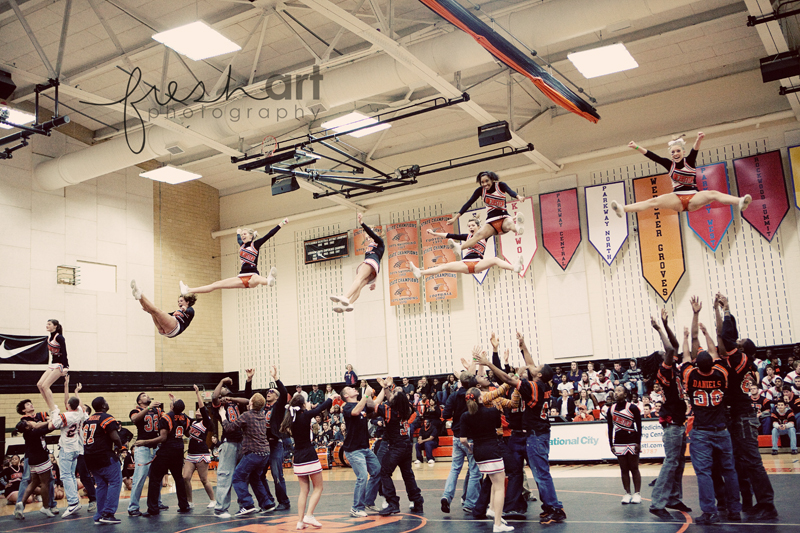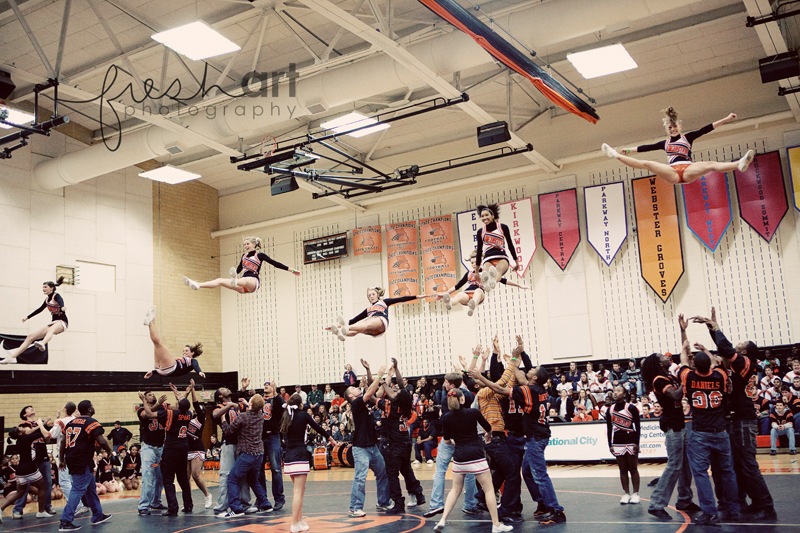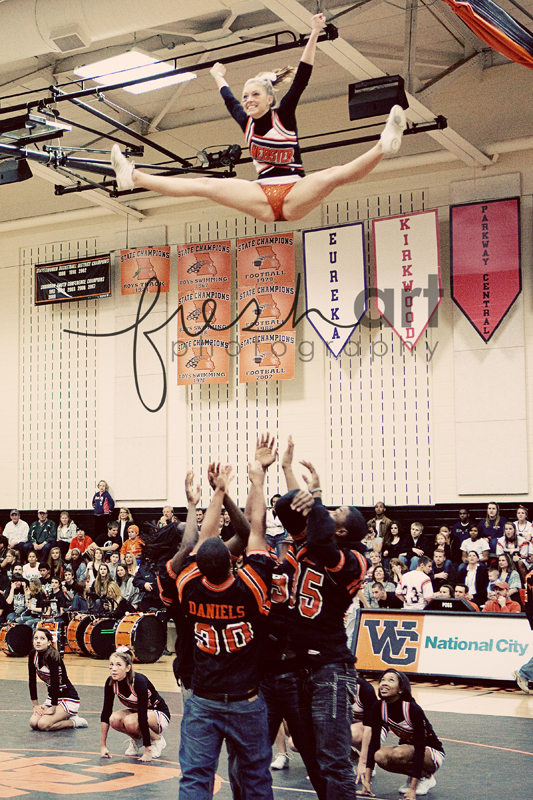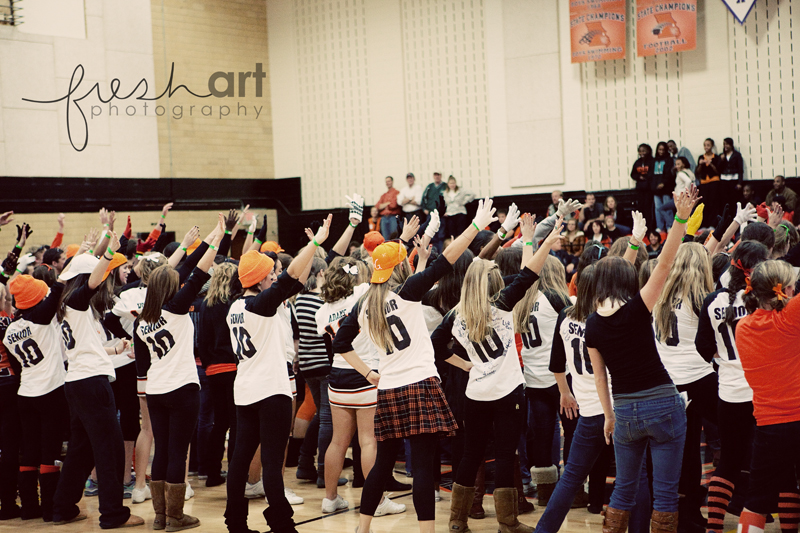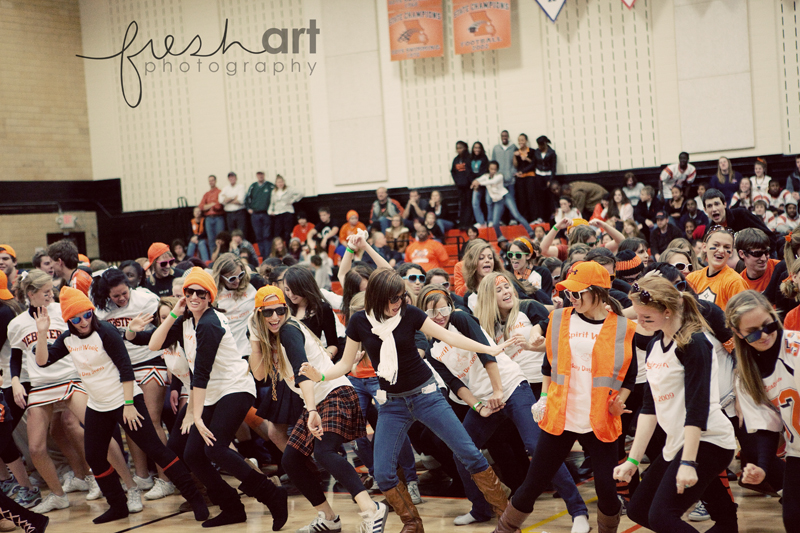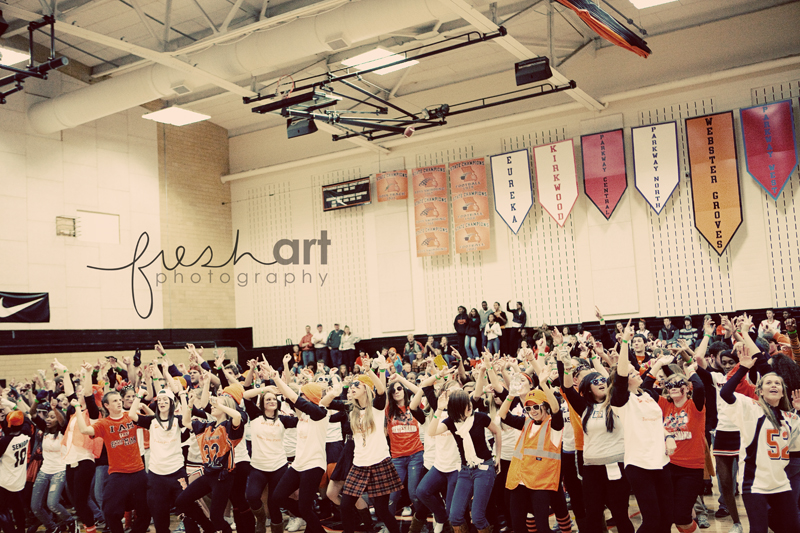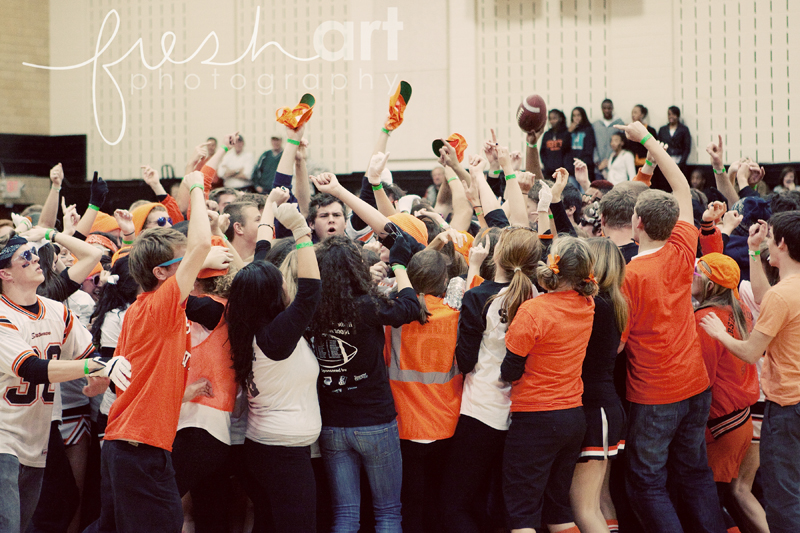 I leave in a little while for the game… played by the JV teams b/c Webster is in the State Final Game this Saturday at the Dome! AND… I get to follow the team ALL day on Saturday, ride with them on the bus and be on the sidelines at the State game photographing the whole thing! I can't even begin to tell you how excited I am about this!
GO WEBSTER!