The Allen family took a little weekend trip to celebrate the LAST WEEKEND OF SUMMER! C's grandparent's have a house on Indian Hills Lake in Cuba, MO and we've spent so many amazing days there this summer! It was the perfect end to one of the best summer of our lives. We spent a lazy day swimming, tubing, antiquing and enjoying our family.
AND the most important thing we did this weekend?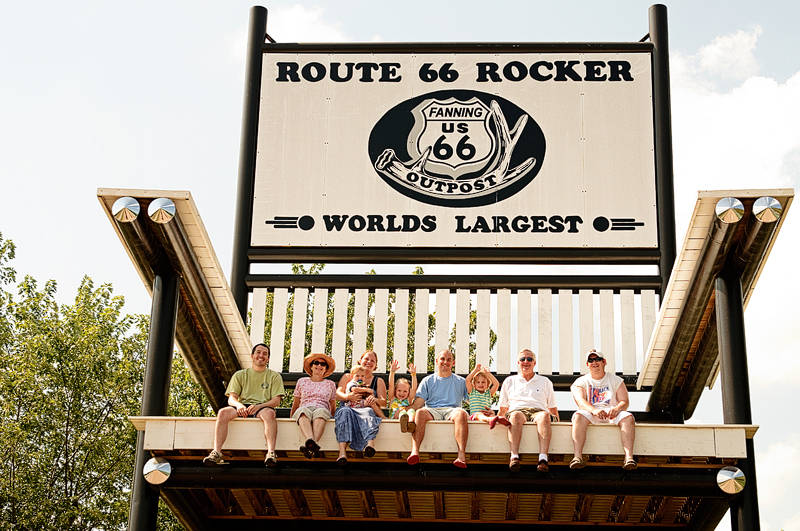 Sat in the world's largest rocking chair of course! HA!
On Chris's 31st birthday, Saturday, we took time out of the water play and headed into town for "Sit in the Rocker Day"!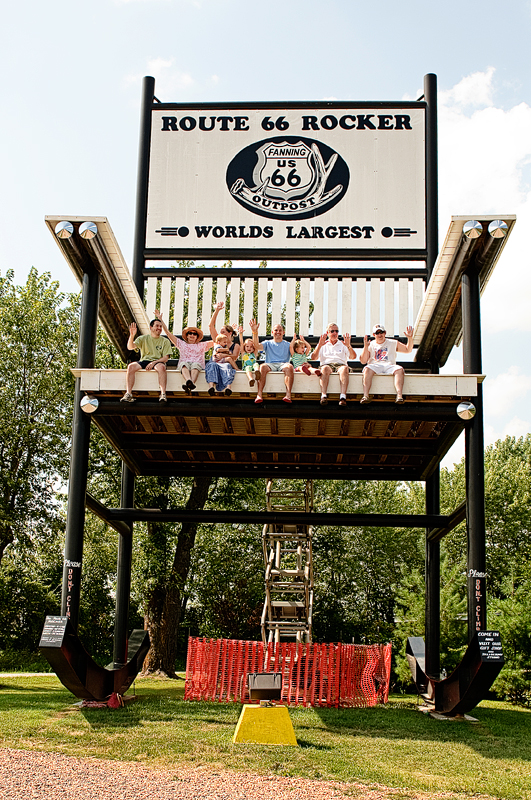 It is one BIG rocker!
Totally worth the $5/person to get this photo for the summer scrapbook! HA!
————————-
Wanted to announce that the WINNER of our Fresh Class GRAND PRIZE is #1! Fresh Slice! Congrats and I will be emailing the Photo critiques soon! I will also be linking to the awesome people that voted for us this time! AND when I have time tomorrow I will count the popular vote to see who won that as well! Tonight I'm exhausted but wanted to get this part announced at least!
————————
Before we left town on Friday we met up with the Ackerman twins! It was time for their 9 month session so Carrie brought them by the studio… I will blog more of their session later this week but wanted to get just a couple up for Carrie!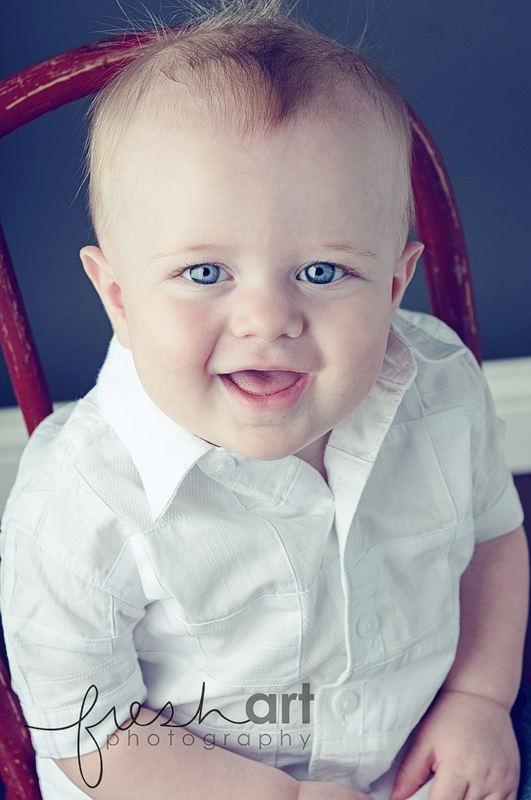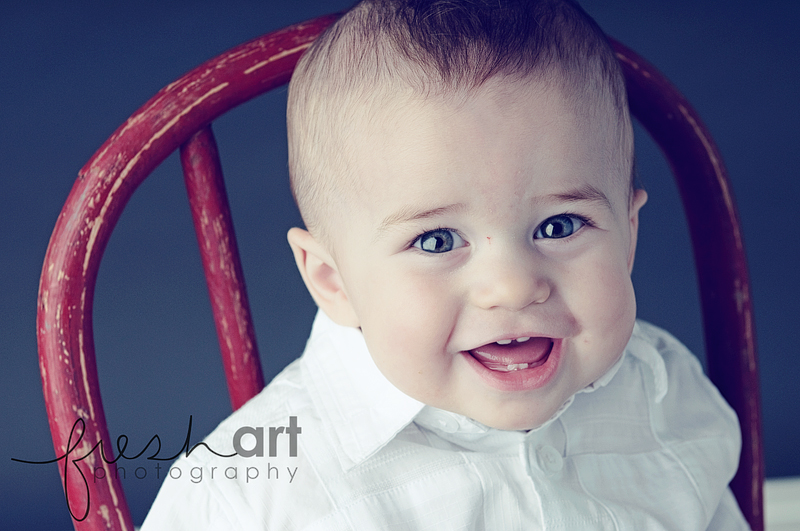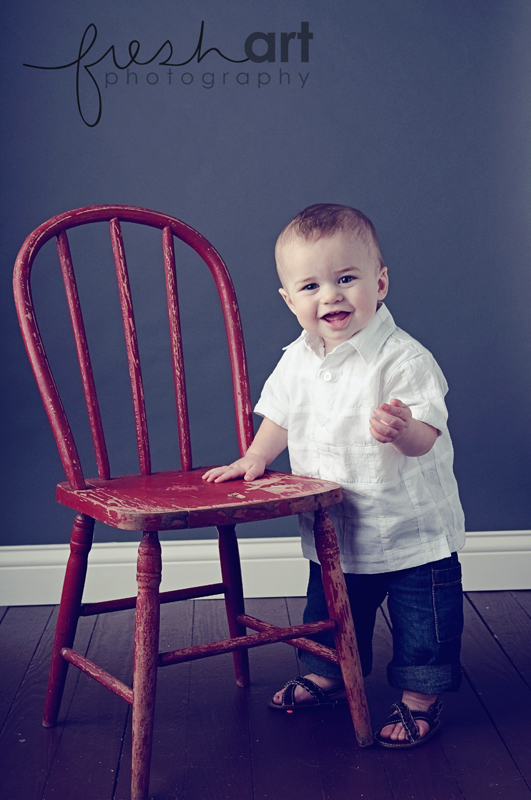 They were both SO good! More to come Carrie!
————————
Kim and I wanted to welcome our first 2011 BRIDE to the family! Keri we are so excited to photograph your wedding!!!
———————-
We have an INSANELY busy week with client dinners, sessions, Bailey's first soccer practice, "meet the teacher" at Bail's new school (kindergarten here we come!) and so much more! And don't even bother asking Kim what it's like to get SEVEN kids ready for the first day of school! You'll be exhausted just hearing about it! Oh and did I mention I'm working two jobs and C starts back to school this week? Yeah.
Yet somehow I'm so excited! Bailey got to pick out her first day of school outfit today plus all the kids got new shoes from Laurie's (thanks Grandma!), we got Bail's new backpack in the mail and I'm making a MEAL PLAN so I can survive packed lunches and good dinners this fall! We are starting a new chapter when we send Bailey off to Kindergarten and although I will be a sobbing mess on the 16th I am still very excited to see how this changes our little family!
We say goodbye to summer this week and will start to welcome in the fall season. With 100 degree heat of course! HA! Have a great week!