Happy New Year!
I have SO much to share about our Christmas time with family and our Disney Cruise but I also have SO SO SO much to share about new things coming in 2014 that I thought I should start with business instead of personal!
So today I am announcing this year's Valentine Mini Sessions!
The last two years have been pretty sweet with a vintage feel – this year we're going bright and fun! I have a simple white wall in the new Webster Groves studio and we will be decorating that wall with fun colored hearts…. I'm in the process of making it all so for now you have to imagine it! If your kids wear bright+fun colors you will match perfectly!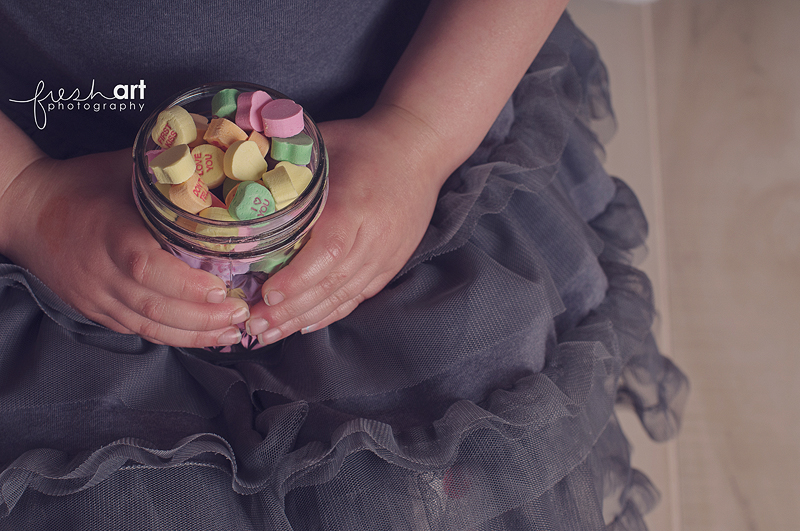 This year I am doing something different…. instead of booking up one super busy day, I am going to offer two sessions a day for a week! 10 slots total. January 13-17 you can come to the studio at 9:30am or 10:15am. When you email me with interest please let me know the DAY and TIME you're most interested in!
The 20 (or so) minute session will be fun, quick and easy for little ones! You will get 5+ images in an online gallery for ordering with no order minimum and no order required. The session fee includes your 5+ images on a low-res flash drive which is printable up to a 5×7. There will be an option to upgrade to the high-res files. We will also have a fun little treat for your kiddos the day of the session!
Our turn-around time will be super fast so you can use these images for classroom cards, gifts to send to Grandparents or just to help decorate your own home for Valentine's Day!
Please email jodie@freshartphotography.com to book your time slot!