I had a really great day today spending time with my kids, my friends at church, our family and for two hours I even got to escape with a friend and walk around a local art fair. It really was a great day!
And tonight when my whole family was asleep by 8pm (after a super exhausting weekend) I was sitting here thinking about our "other family". The one that takes Chris away for hours, weeks and months at a time. The one that knows and loves our kids. The one that supports our family through silly drama, schedule nightmares and health scares. The one that can determine if we have a good night or weekend or if we need to tip toe around Daddy just a bit. The one we are the biggest cheerleaders for and the one I curse when the scale always seems tipped their way instead of mine. The family my kids are growing up around, the one they look up to and the ones they pretend to be in their own backyard games.
I am a coach's wife and that means I share my husband with a whole lot of other people for the better part of the year. Every year. The girls, their parents, other coaches, you name it.
Mother's Day always comes at the end of the season when Chris is wound up tight and wondering what the last games will look like. It means I didn't get a card today or flowers or chocolates and it means he missed lunch at his mom's to have soccer practice. And sacrificing my Mother's Day to that team of girls is just about the least little bit of what I sacrifice for them. I sacrifice so much sometimes it's hard for me to love them as much as I do.
But then I sit at games like last week when we had our Senior Night. And I hear the girls talk about their favorite memories of their years on that team. And I am reminded that some of these girls very best high school memories happened because of my amazing husband. Because of the times he chose to be with them and not us. Because of the late nights working to plan trips and tournaments, games and experiences. Because of the year-round commitment he puts in. And it makes all of the missed dinners and forgotten Mother's Day cards worth it.
This team is amazing. We trust these girls with our kids when we escape for a date night. Our kids LOVE them. They play harder than any other team I've ever seen and they do it with grace. They are kind, smart, funny, thoughtful, talented and tough. They are this incredible group of athletes my kids can look up to who embody what I hope my kids will grow to be someday.
There are more days than I'd like to admit when I complain about how much Chris isn't here during soccer season, but when I can slow down to see the impact him, the other coaches and the whole experience has on these girls I immediately soften. I feel blessed that God gave me a husband who can be such a big part of so many kids lives instead of just our own. He's an incredible dad and an amazing coach. And a pretty darn good husband too.
So instead of posting photos of my mom, my kids, etc. for Mother's Day I wanted to celebrate our other family. Tomorrow is their district game and I am praying they can pull off a win! I am SO excited to be able to go watch (kid-free) and be a part of the action! When you are married to a coach you have to learn to share your husband and instead of grieving our loss during the season I'm blessed for the addition to our family! We gain this team of girls and I couldn't be prouder of them!
(Admittedly I am NOT a good sports photographer and I only brought my camera to two games this year but here a few favorites)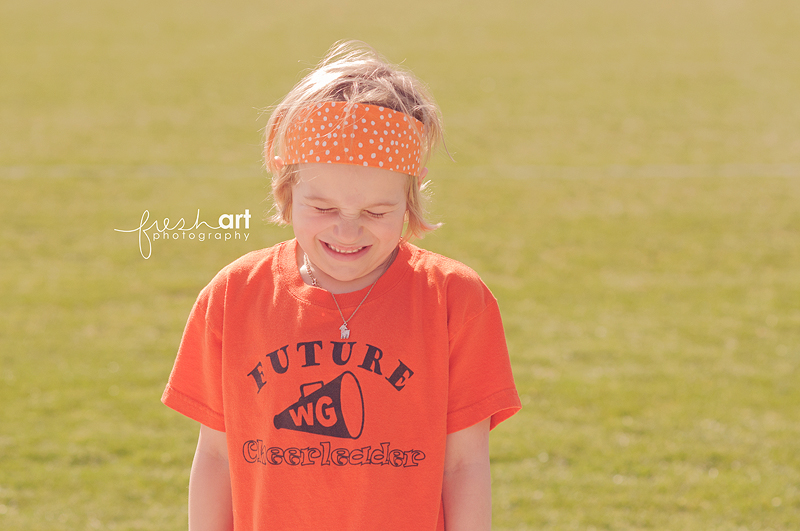 Parker, my little cheerleader!
There is a group of parents/kids that come to as many games as we can. It's usually me and my three kids, my best friend Angie (who's husband, Kevin, coaches with Chris) and her three, our neighbors and their two kiddos plus a few other families from our soccer teams. It's a LOT of support coming from families that don't have a kid on the field playing and it's awesome. Our kids are growing up on a soccer field! At the last game (senior night) they started doing cheers for the girls and it was the cutest thing ever!
The girls after their huge win (4-3 over MICDS)… I love seeing them celebrate and I cry EVERY TIME!
C's parents! I love this photo because Bubba is one proud papa! AND they are a die hard Kirkwood family (where we both grew up) so to see Bill in that Webster shirt just makes me smile!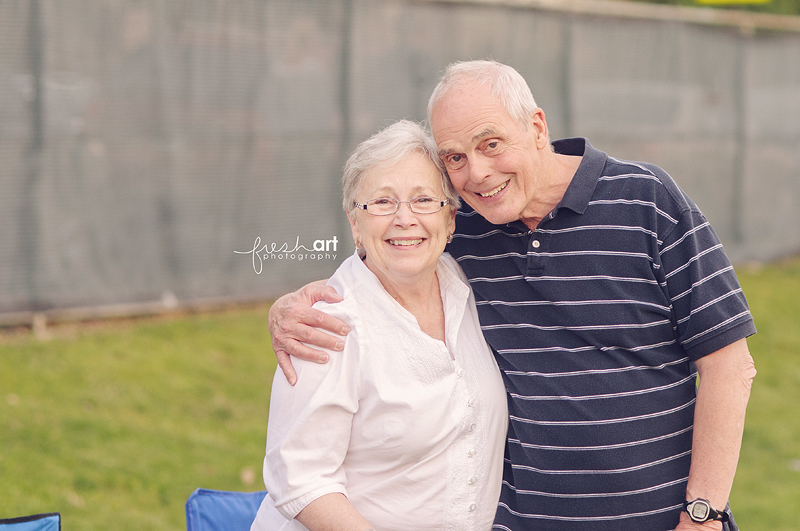 Ian and JoAn are Kevin's parents and Ian makes it to almost every single game (just like Bubba)… these two dads LOVE watching their sons coach!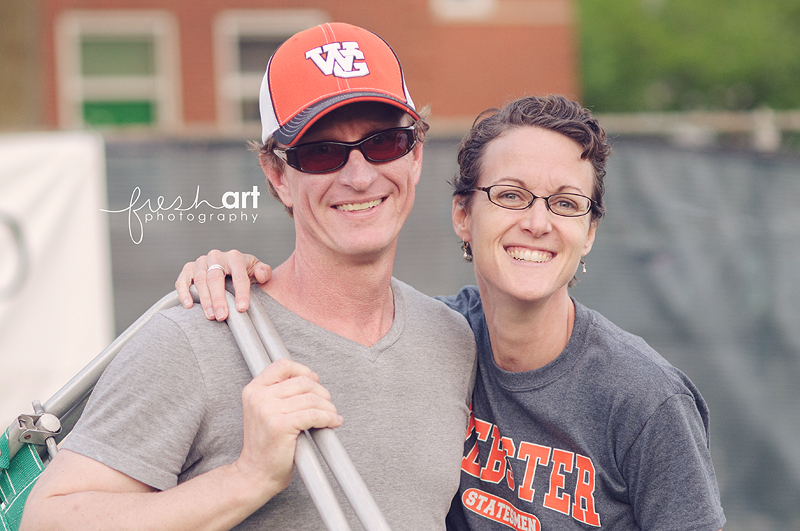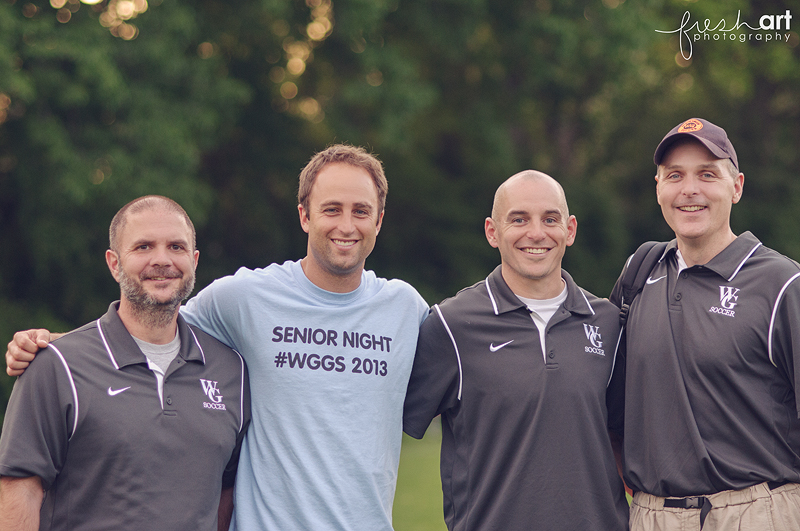 The best coaching staff around!  I am SO glad I forced them to let me take this shot!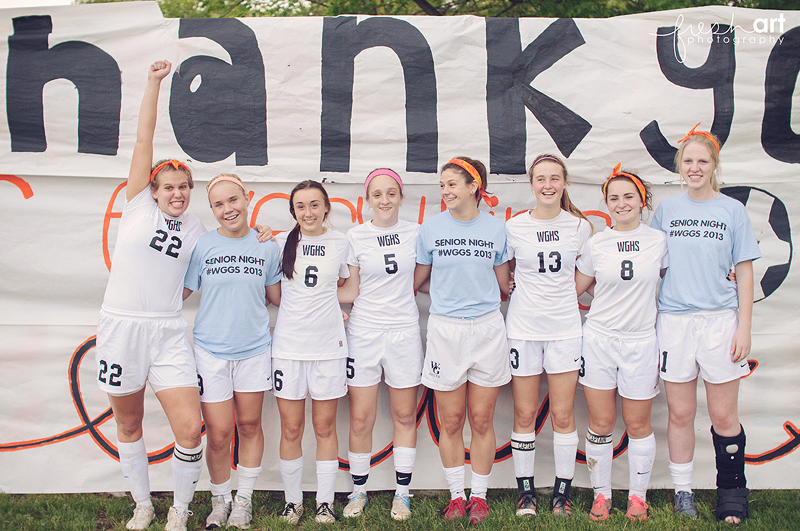 And the graduating seniors! MAN we are going to miss these kids! That happens every year though… I always cry at the thought of the seniors leaving! Grayson has the BIGGEST crush on Maddi Beck (the one on the end with the walking cast) and when he could barely talk at age two he could say "MaddiBeck" like it was one word! He's going to be REALLY sad next year when he notices she's not out there!
To the girls and parents of this incredible team…. thanks for welcoming me and the kids into your fold. Thanks for working so hard and giving up so much for this team. Thanks for doing all that Chris asks of you and trusting that he's doing his best for you… because he truly is. I know he asks you to leave your hearts on the field and I hope you know he does too. Everyday.
GOOD LUCK tomorrow!